Fast and Light Turkey Tacos

By
savvyjulie
Dec 08, 2011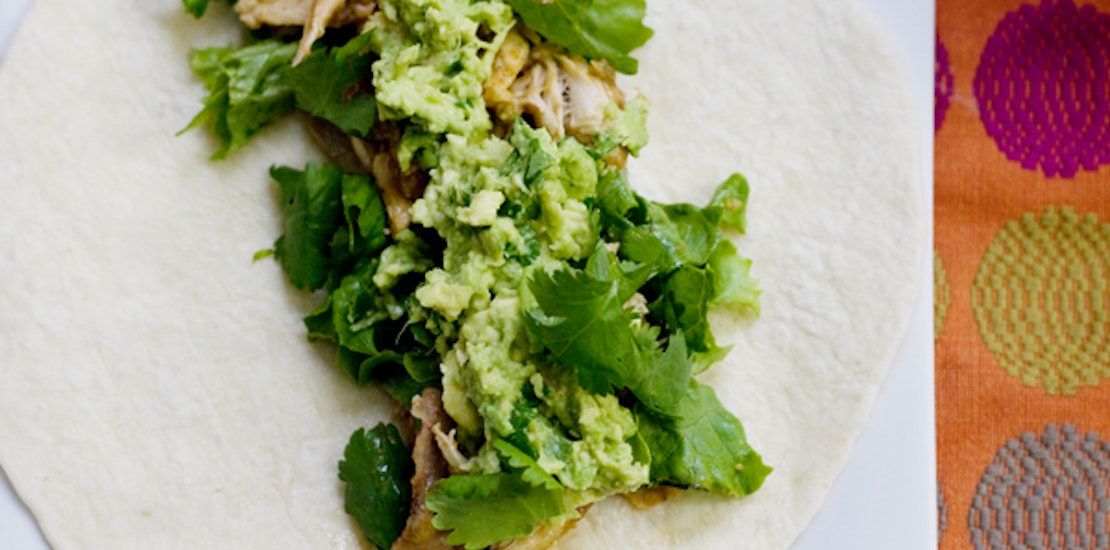 In case you were wondering, 13.3 pounds of turkey is way more than enough for 6 people. And by that I mean, five days after Thanksgiving we were still eating turkey, even after the mashed potatoes, collard greens and stuffing were gone. Though I had plenty of ideas for how to use the leftovers, I couldn't get the idea of fresh and light tacos out of my head.
Fast and Light Turkey (or Chicken) Tacos
You probably don't have any turkey left from Thanksgiving. That's okay. You can make this with leftover chicken as well.
Serves: 2-4
Prep Time: 15 minutes
Cook Time: 10 minutes
2 cups cooked and shredded turkey
1/2 cup shredded cheddar cheese
1 cup salsa
1 1/2 teaspoon ground cumin
1/4 teaspoon cayenne pepper
4 fajita- or taco-sized flour tortillas
Guacamole, cilantro, lettuce, diced tomatoes, shredded cheese and/or sour cream, for topping (optional)
Warm the turkey, cheese, salsa, cumin and cayenne pepper in a small skillet over medium-low heat. Cook, stirring often, until the cheese is melted and bubbling and the turkey is heated through, about 5-7 minutes.
Top each tortilla with a scoop of the turkey and top with your favorite toppings, such as guacamole, chopped cilantro, lettuce, diced tomatoes, shredded cheese or sour cream. Roll up the tortilla and enjoy.