Fashionable Rain Gear for Any Season

By
CarolinaMama
Aug 29, 2011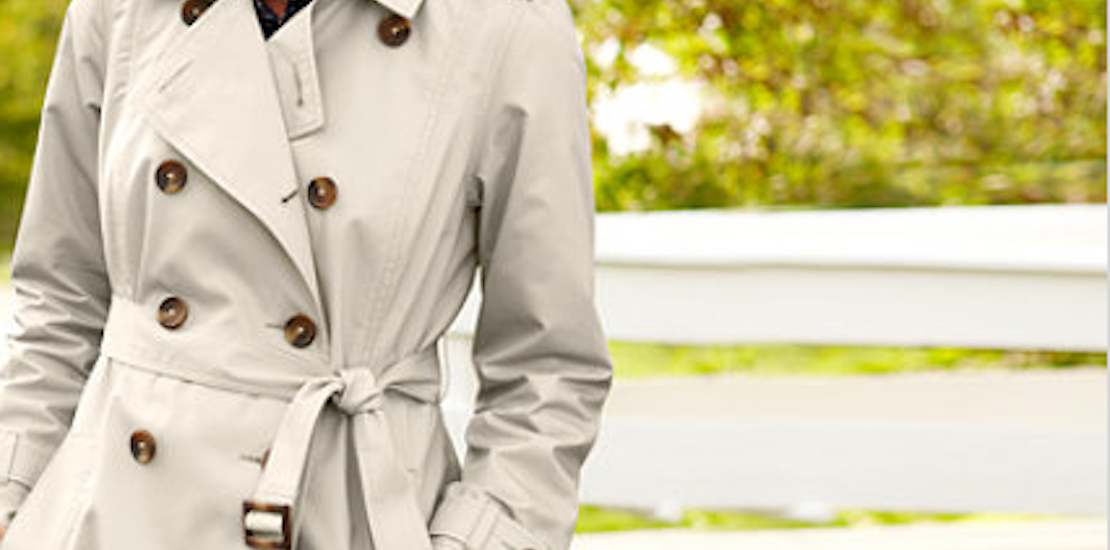 With Hurricane Irene behind most of us on the East Coast, I thought it would be timely to share some Fashionable Rain Gear for any time.
Whether Fall showers or April Showers, either one, leave occasion for some seriously stylish wear. Who says a gloomy day means your
wardrobe has to be gloomy as well.

These styles will pick you up and even make a gray day seem bright.

1) London Fog. Take this que from my fashionable mother. London Fog has been bringing it in durable, timeless Rain gear for years now.
I love the look of a basic London Fog trench coat. In fact, I have an endearing story. I have worn my mother's London Fog she purchased in
Chicago in 1965, Really. It is a classic khaki trench coat. Talk about awesome style that goes with anything. Well, I have worn it for all these
years … right up to it being stolen at a Wedding a couple years ago. :( But see, it wore on for decades!

2) Gap. Gap has some more awesome rain coats for any season. Gap rain coats are very durable as well. My husband loves the wind jackets
he has gotten here because he can wear then for hiking, biking and they are light enough to pack easily..

3) Lands' End.One of my favorite rain coats is my Rain Showers Lands' End rain coat. It has the BEST details. There are sizing tabs and
pockets and flaps and more. The Lands' End has great varieties for men, women and children. And of course, Lands' End has timeless styles
and quality. Also, they have the best return and/or exchange policy so if you get the wrong size, you're covered.

4) LL Bean. I have always loved the LL Bean duck boots. Remember those? I wore these in High School and College and beyond. What fun and
are they comfortable. Comfy, dry and cool! LL Bean keeps your feet dry and toasty.

As for Fashion Items, remember besides the Rain Coat, great Rain Boots and a fashionable Umbrella have you high and dry and walking in
style even through a torrential rain.

What's your favorite rain gear item?