Fashion Models Just Got A Lot Funnier

By
SheSpeaksTeam
Oct 09, 2014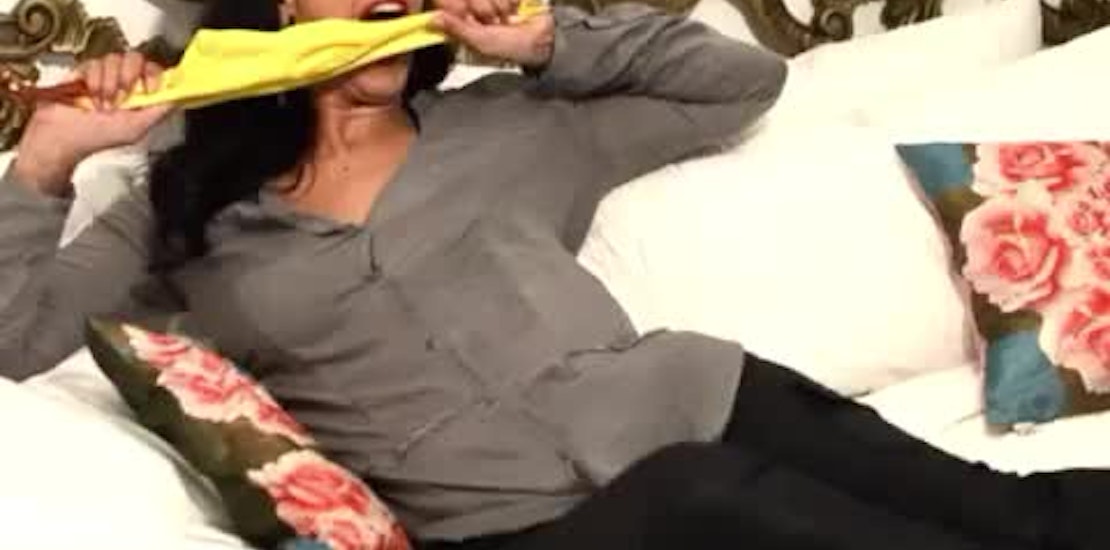 Everything you're used to seeing when looking at an ad for a clothing line will be turned on its head when you see the new campaign BetaBrand has employed to show off their new fall collection. Instead of your typical fashion model we've become accustomed to, the offbeat clothing line has hired female comics to show off their fall line.
BetaBrand's new line, the Fall Comedy Collection, is where you can see the designs they have to offer and probably get a good laugh in too. How I Met Your Mother's writer Brenda Hsueh and Trophy Wife co-creator Sarah Haskins are a couple of the "models" taking part in the clothing company's fall campaign.
This isn't the first time BetaBrand, a clothing line famous for fun casual wear like dress pant sweatpants, has given us a twist on the traditional. Their spring collection was worn and modeled by real life female PhDs. Founder of the company Chris Lindland explains to AdWeek their offbeat promotional techniques saying, "When you look beyond the ranks of the professionally beautiful, photography becomes a lot more fun. Our designers cooked up a collection of smart fashions for spring, so why not display them on the bodies of women with really big brains?"
What do you think of this clothing company's offbeat campaigns featuring female comics and PhD's?
Would you like to see more ads that don't feature your typical fashion model?