Fancy Coffee Recipes To Make At Home

By
SheSpeaksTeam
Jul 20, 2020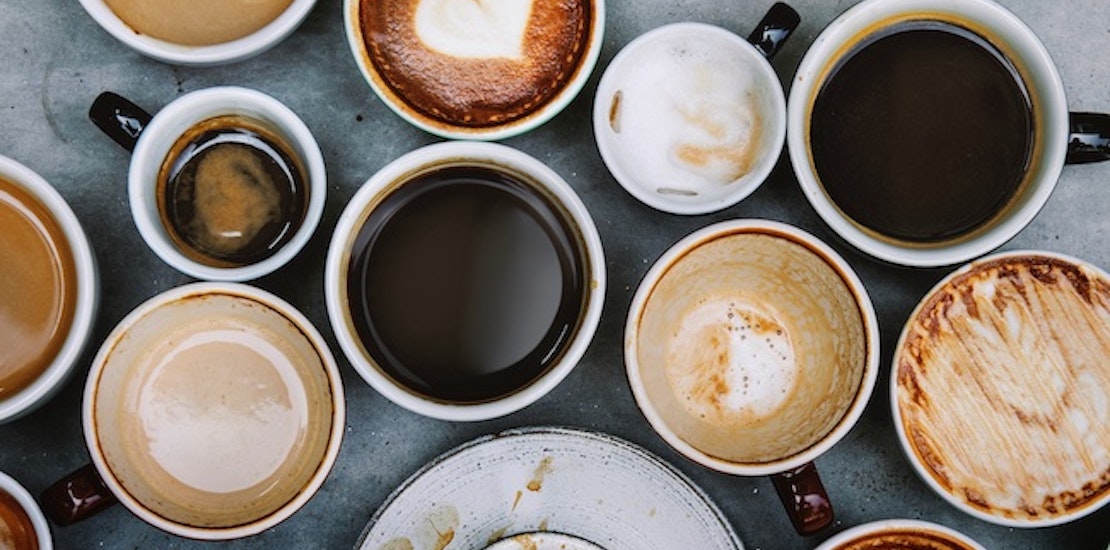 The Daily Meal
If you've been missing your daily fancy coffee drink from your local barista, or you're trying to skip the daily purchase and save money, there's no reason why you can't have a go at making that frothy concoction at home. With many recipes online, you don't need any high end equipment or supplies - just follow a few simple steps and you're all set.

Here are a few recipes we can't wait to try:

Starbucks Iced Caramel Frappuccino
Love the Starbucks' Iced Caramel Frappuccino? The cool layers of coffee, cream and caramel are enough to cool you off and satisfy your cravings on any hot summer day. And Eugenie Kitchen offers up a pretty good copy of the drink that was originally featured on Good Morning America back in 2014. So, get your blender ready to put together the following ingredients:

1 cup of large ice cubes
2 shots of espresso or ⅓ cup of strongly brewed coffee, cooled
½ cup of cold milk
1 tablespoon caramel sauce
3 tablespoon caramel syrup
*Optional*
1 pinch of xanthum gum if you want a more thick consistency
Whipped cream to top it off with an extra drizzle of caramel sauce



Photo Credit: Starbucks

Dalgona Whipped Coffee
If you've been on social media lately, you've probably been seeing this new trend in whipped coffee concoctions that looks absolutely delicious. Savory Experiments offers a great recipe and explains the trend and the meaning of Dalgona, which is essentially a reverse cappuccino. Rather than coffee at the bottom and frothy milk on top, you have warmed milk on the bottom with a layer of pure coffee froth sitting on top of your mug. You simply whip the instant coffee with hot water until it is light as air. This can be done by hand with a whisk (especially if you're working on toning those arms), hand blender, immersion blender or milk frother.

The whipped coffee recipe calls for very simple ingredients and absolutely no fancy equipment. You can even add your favorite toppings to the coffee froth, such as sparkling sugar, shaved chocolate, crushed peppermint or swizzle sticks.



Photo Credit: Savory Experiments

Dark Chocolate Mocha
If you require chocolate in your fancy coffee (and why not?) the Dark Chocolate Mocha recipe from Gather For Bread looks like a fantastic way to get your chocolate fix. The easy recipe combines your regular home brewed coffee with a delicious hot cocoa to mix in. Follow her recipe to make 2 cups of this mocha drink in just 15 minutes.



Photo Credit: Smart Cookie

Snickerdoodle Latte
The great thing about this easy-to-make latte recipe from House of Yumm is that it offers those who have no equipment on hand to make a frothy, creamy concoction the option of simply pouring some milk in a jar, closing the lid and shaking the milk up until you have a nice, thick froth on top. And aside from that sugar and cinnamon Snickerdoodle flavor, some other variations offered are a salted caramel. Nutella or Pumpkin Spice flavored latte.



Photo Credit: House of Yum

Folgers Frozen Coffee Sundae
And we saved the best for last, dessert! SheSpeaks member pinkpoodle delivers on this easy 2-step recipe for a cold coffee treat. After brewing coffee and combining a few simple ingredients over the stovetop, just toss the concoction in the freezer a few hours before serving. We love to serve this with vanilla ice cream or whipped cream to make it extra creamy.



Photo Credit: pinkpoodle

Have you tried any of these coffee recipes at home?

What is your go-to fancy coffee drink when a regular old cup just won't do?