Family Swimsuit Edition: Christie Brinkley's Daughters Send Body Positive Message

By
SheSpeaksTeam
Feb 09, 2017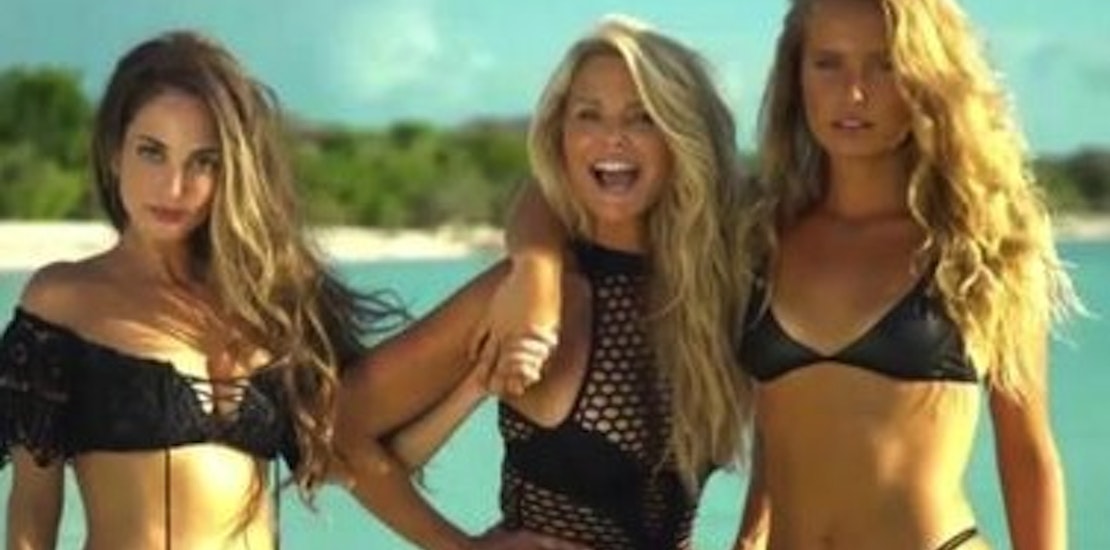 Being the daughter of an iconic supermodel has got to come with a big heaping side of body issues. Christie Brinkley's daughter's Alexa Ray Joel and Sailor Brinkley Cook recently opened up about the difficulties of staying body positive after posing in an epic photo shoot with mom for Sports Illustrated.
People reports about the family swimsuit shoot and how both Alexa and Sailor have relayed a positive message about women and body image via their Instagrams. Though looking at Brinkley's daughters in the swimsuit edition photos it may be hard to believe that they have struggled with body confidence, both women admit it hasn't always been easy.
After the SI shoot, Sailor took to her Instagram to post an essay most women can probably reate to. She wrote, "I've had issues with my body image since before I can even remember. I grew up not loving how I looked and felt held back because of it. I don't know why I always felt that way, sure I had baby fat and definitely went through a plethora of awkward phases, but I had a family that loved me i had friends who made me laugh etc. But for some reason I still looked in the mirror and always somehow found something to pick on." She goes on to say that over the years she has come to appreciate her body, imperfections and all. She expains, "My body carries me each and every day, it loves the people i love, it holds what makes me healthy and strong, it bends it shakes it runs and it CHANGES. That is okay and that is beautiful."She also goes on to thank SI for consistently showing her that "all bodies are worthy of celebrating."
It seems half sister Alexa feels similar and has an even stronger message to share about the dangers of body shaming. She writes on her Instagram, "Let's STOP degrading and START celebrating ourselves and others, from both the inside AND out. There's far too much degradation, competition, insecurity, and unhealthy standards associated with women and their bodies- particularly on social-media … We are all perfect, just as we are. Please know that. Thank you @si_swimsuit for showcasing all heights, shapes, and sizes. For within our distinctions, our quirks, and our self-perceived 'flaws'… therein lies the beauty."
What do you think about these women's message about body image?
Are you happy with the way Sports Illustrated Swimsuit Edition has showcased "all heights, shapes and sizes" as Alexa Ray Joel and Sailor Brinkley Cook state?