Fall off the Bone BBQ Ribs
submitted by nikki2kids {1 Recipe}
Prep Time:
5 Mins
Cook Time:
4 Hrs 10 Mins
Total Prep + Cook Time:
4 Hrs 15 Mins
Level:
Easy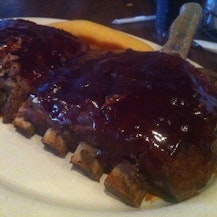 Makes: 1 Rack of Ribs
Description: Slow cooked BBQ ribs so tender they fall right off the bone!
Ingredients:
1 Rack of Baby Back Pork Ribs(or your fave. kind of Ribs)
1 T Pork Rub
1 C Barbaque Sauce

Instructions: Preheat oven to 275. Use the rub to coat both sides of the ribs. Add a small portion of the BBQ sauce to the ribs. Use a disposable pan, or layer a of tinfoil, cover ribs with fiol wrap, and cook slow, on low heat for at least 4 hours. Every hour, check the ribs, splash on some more BBQ sauce, and flip the ribs. When they are done, throw them on the grill for a 10 minutes.
via family recipe
Other recipes in main dishes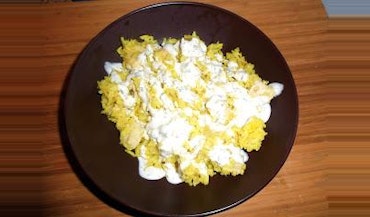 By
Arolland88
Apr 20, 2018
In love with halal guys in NYC or another food cart style chicken and rice? Try out this recipe to get your fix.
Read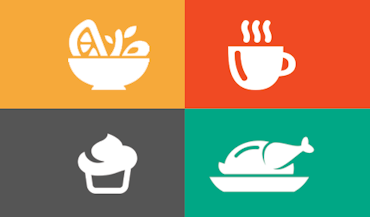 By
Clgarren2036
Oct 10, 2017
Cheesy shrimp and tortellini dish made with jumbo shrimp, cheese filled tortellinis and tomato basil Alfredo sauce.
Read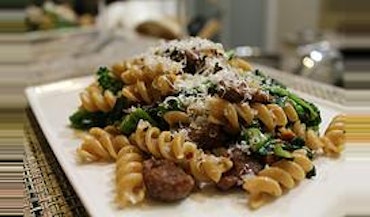 By
AnnSheSpeaks
Apr 26, 2012
This is an easy and fast dish if you are familiar with your kitchen and comfortable cooking dinner. This is our children's favorite meal - it is on the …
Read