Extreme Couponing: How to Build a Coupon Stash

By
aleciastanley
Jun 16, 2011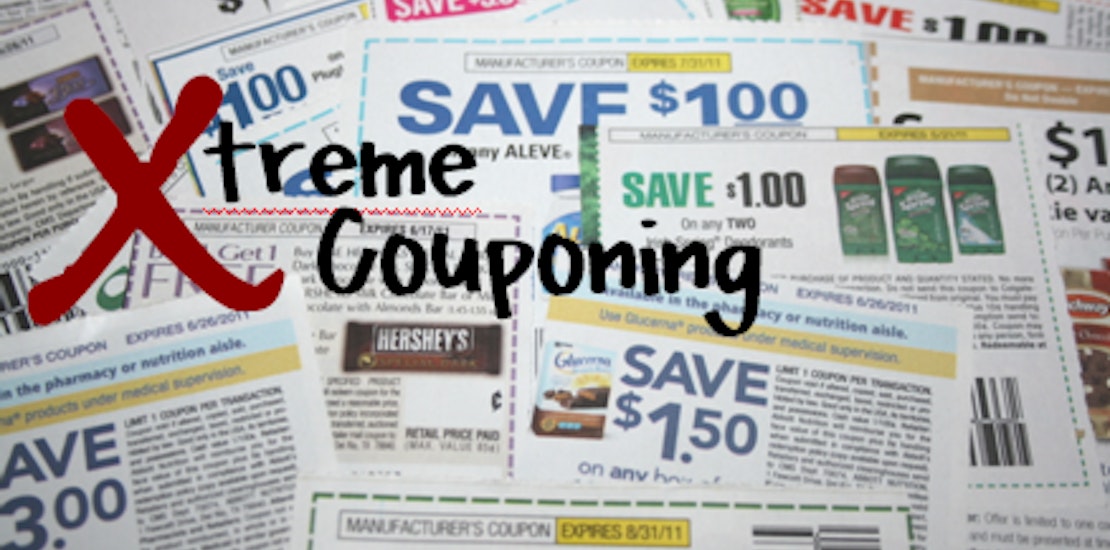 Now that we've established some realistic expectations for extreme couponing, it is time to move on to the next step - gathering a hefty stash of coupons! In the world of extreme couponing, coupons are just as valuable, and will be used in the same manner, as money. The more coupons you have, the better your chances are to save the green in your wallet and use these handy little scraps of barcoded bliss as payment instead!
Top 10 Ways to Acquire Coupons:
Subscribe to the Sunday Paper - by subscribing to the Sunday paper, you're guaranteed a new stash of fresh, hot coupons almost every week (excluding holiday weekends when you're paper will arrive sans savings). Each Sunday's paper comes with an average of 1 - 5 inserts from sources like SmartSource, RedPlum, Proctor & Gamble, and General Mills. I highly recommend that you find out what coupons are in Sunday's inserts early so that you know if you'll want extra copies of them.
Additional Sunday Coupon Inserts - To get more coupon inserts, rather than purchase multiple copies of the paper, consider asking family and friends for their unused coupons. If you have a recycling dumpster near you, and you're braver than most, you can always "dumpster dive" for them, though this is not for the faint of heart. Finally, if you have a convenience store or gas station nearby, you may want to speak with the manager to see if they would be willing to allow you to pick out the inserts from any unpurchased newspapers on Sunday nights, before they return them to the distributor. If all else fails, there are services where you can purchase multiple coupons and inserts, but I always like to save money - even when collecting coupons!
Printable Coupons - some of the most popular sites to visit for printable coupons are Coupons.com, RedPlum.com, SmartSource.com, and Coupon Network. In addition, various brands (like Kellogg's) and stores (like Target) have printable coupons available on their websites. You're able to print most online coupons twice per computer, though this is not a definitive rule, just a norm in the industry. You can always Google search or check an online coupon database for additional coupons, too.
eCoupons - services like Cellfire actually allow you to download e-coupons directly to your store shopper cards. To redeem the savings, just download the coupons to your store loyalty card, swipe it at the register, and your coupons will be deducted automatically. This is only available for certain stores, but it is very handy if a store near you is one of them!
Coupons via Mail - sign up for company mailings, samples, and rewards clubs to receive tons of great coupons delivered directly to your mailbox! Most of the time, these coupons have a higher value and are not the same ones found in the Sunday inserts or online. A few companies to sign up through include Vocalpoint, Pillsbury, and Pampers.
Magazines - companies, more and more, are putting coupons inside magazines with their advertisements, so keep your eyes open as you're flipping through the pages of this month's issues! There are even whole magazines almost completely devoted to coupons. All You magazine is a very popular one for all couponers because each issue contains $50 - $100 worth of coupons, including coupons for FREE products from time to time. Baby magazines like American Baby and Parents are other popular ones that usually contain coupons. For more household coupons, Woman's Day and Good Housekeeping usually have a few in each issue.
Write to the Company - sending a quick email or using a company's website contact form to tell them how much you value their product and would appreciate some coupons can go a long way. Many companies will reward your devotion with great coupons - sometimes even for FREE products! If you purchase a defective product or an item does not meet your standards, definitely contact the company to let them know because almost all of them will replace your disappointing product with a coupon for a new, free one.
Find Coupons in Stores - these coupons are usually called "blinkies" (coupons that come out of a plastic machine in the aisles, attached to the shelves with a small blinking light on it), "tear pads" (coupons found on pads, usually hanging on displays or shelves), and "catalinas" (coupons that print at the register, usually separate from your receipt).
Coupons on Products - many products will include coupons in the packaging. Check inside cardboard boxes (like cereal boxes) for coupons printed in them. Read your packaging before purchasing because some brands will try to entice your purchase by offering coupon booklets inside of the item as well (Charmin has recently done this). Finally, be sure to remove any "peelies" before throwing away your items - these are coupons that you, literally, peel off of a product (yogurt tops, salsa packages, etc).
Miscellaneous - keep your eyes peeled for coupons all around you in your everyday life! Our TiVo has recently started including offers for coupons in their "Special Offers" section of the menu. I click a few buttons and they mail me out a coupon for a specific product (most recently a $1 off Bounty coupon).
Worried that you're going to be swimming in coupons by the end of the week? Next Thursday, I'll share with you some insider secrets for the best tips and tricks to organizing and maintaining control over your piles and piles of coupons!