Everything But the Groom.....

By
drodriguez
Feb 13, 2013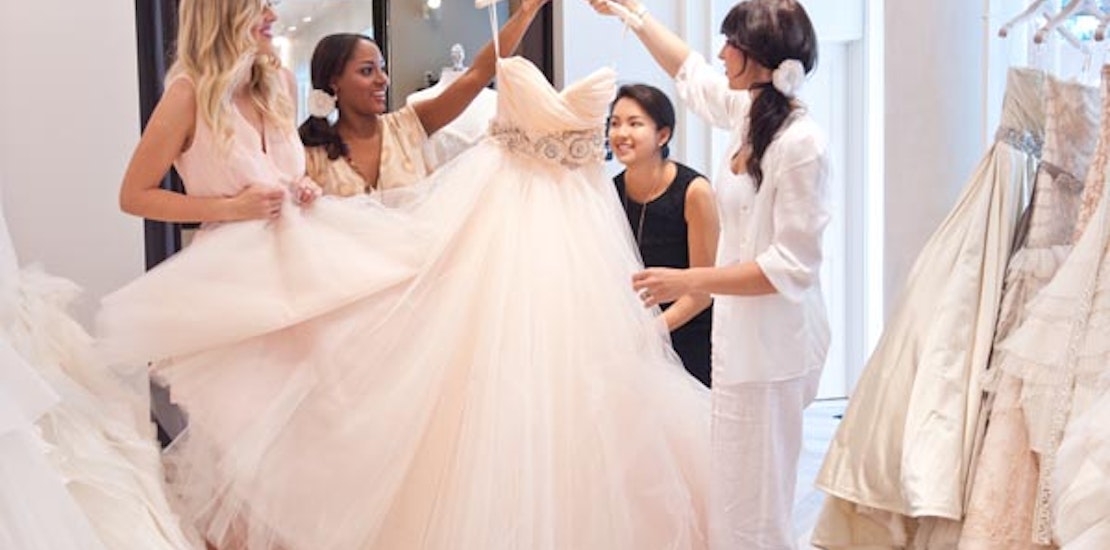 Planning a wedding can become an all-consuming, full time job. But for some, the task of planning their wedding may come years before they've even found the groom.
It may sound unusual to some, but for many brides they are doing the legwork of planning their weddings long before a proposal or even a potential fiancé comes into the picture.
The New York Times reports about the groom-less wedding planning phenomenon and about how websites like "Weddingbee", a wedding site that has forums for users to discuss their impending nuptials, saw almost 15,000 un-engaged members taking part in wedding talk in 2012.
$PullQuote$
The popular wedding site "TheKnot.com" says that 40% of their 20,000 brides admit to visiting the site before becoming engaged whether they have a boyfriend or not. One of the popular topics on this site is the "not yet engaged" section.The most popular topic discussed is whether or not it is appropriate for singles to go ring shopping in preparation for a possible future proposal.
The unattached have been paging through bridal magazines for as long as they've been in publication, but the internet has opened up the fantasy wedding world. The director of "TheKnot.com", Anja Winikka explains what the internet has done for the secret wedding planners. Winikka says, "I think women love the anonymity of visiting a wedding site, instead of buying a Bridal magazine and having it anywhere in sight of your boyfriend or a guy you are dating."
A bride-to-be can have everything planned down to the napkins and flower arrangements, but finding the person you want to spend the rest of your life with is not something you can plan for on Pinterest. Lisa Morse, a clinical psychologist from Manhattan, explains why she feels some women spend so much time planning their wedding even if they haven't found Mr. Right. Dr. Morse says, "I think for anybody it's much easier to plan a wedding than it is to form a meaningful relationship that is going to lead to a fulfilling marriage. And so I think for some people this becomes a way of taking away their anxiety or refocusing their anxiety away from their real concern, which is meeting somebody."
Did you fantasize or plan your wedding long before you were ever engaged?
Why do you think some women have their big day all planned out before they have found that perfect person?