Even Horror Hero Stephen King Has Had Enough of the Creepy Clowns

By
SheSpeaksTeam
Oct 07, 2016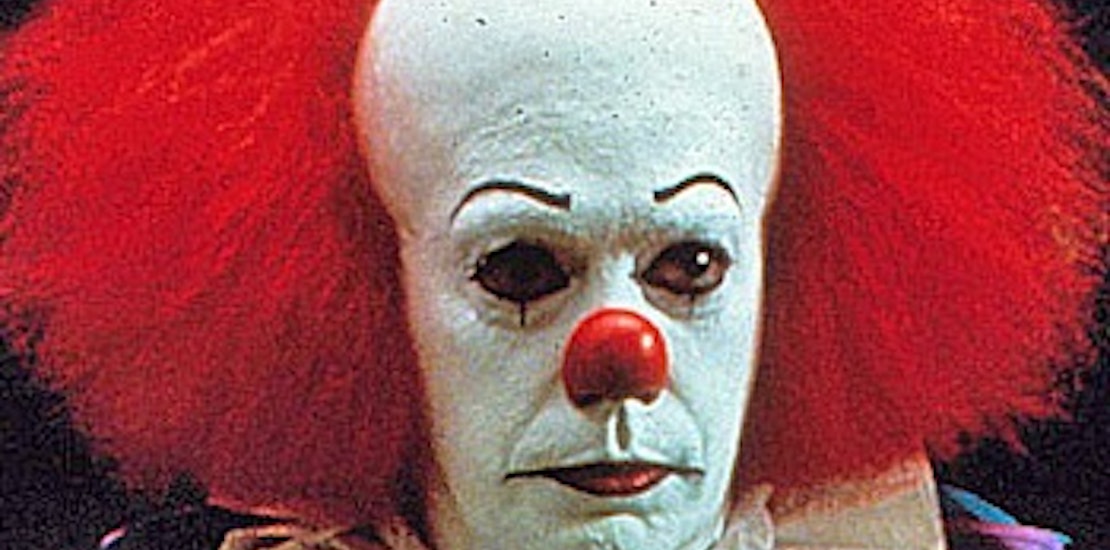 Perhaps you've witnessed firsthand the creepy clown hysteria sweeping the nation. No matter where you live, there's a good chance you've heard of or seen an instance where someone dressed up as a terrifying clown (like from Stephen King's "It") randomly shows up scaring people out of their wits.
USA Today reports about the numerous creepy clown sightings across the country and what the man partly responsible for the craze has to say about it all. Stephen King's "It" was a popular piece of horror fiction that later made its way to the big screen and became the reason many people avoid the circus. The story is based on a clown that attacks and terrorizes young children.
Though dressing as a creepy clown to scare people sounds like nothing more than a teenage prank, some of the threats have recently become more serious with reports saying clowns are trying to lure kids into the forest and threats from clowns on social media that have led to school closures.
King is quoted from the Bangor Daily News explaining how he believes the trend will pass soon enough. He says, "I suspect it's a kind of low-level hysteria, like Slender Man, or the so-called Bunny Man, who purportedly lurked in Fairfax County, Va., wearing a white hood with long ears and attacking people with a hatchet or an axe." The author adds, "The clown furor will pass, as these things do, but it will come back, because, under the right circumstances, clowns really can be terrifying."
But now it seems even King has had enough of the threatening trend. He recently tweeted urging people to give clowns a break. He tweets, "Hey, guys, time to cool the clown hysteria - Most of em' are good, cheer up the kiddies, make people laugh."
What do you think of the latest stories coming out about creepy clown sightings and more serious threats?
Do you think more should be done to stop this trend?