A Delicious Neighborly Holiday Gift + $50 #SmithfieldPork Giveaway

by
SheSpeaksTeam
is this the date @ED : BlogVO [categoryId=70164, blogId=144558, blogTitle=A Delicious Neighborly Holiday Gift + $50 #SmithfieldPork Giveaway, publishingDate=December 11, 2015 12:00 AM, maxResponses=null, noOfComments=null, fileId=25101, blogClosingDate=null, blogCommentClosed=null, blogCategoryId=70164, queryId=0, blogCategoryIdIndex=0, sharedCategoriesList=null, blogStatusId=34, commentsClosedFlag=false, categoryIdForLog=0, blogModuleCategoryId=0, blogFileVo=null, latestCommentsList=null, verticalCatSeoURL=null, currentDate=06/09/2023, blogLink=null, authorName=SheSpeaksTeam, authorLognId=SheSpeaksTeam, authorAcctId=67580, vosTypeid=3, searchTestId=0, searchStatusId=0, searchAuthorType=0, authorBlogNumber=0, surveyData1=null, surveyData1Desc=null, surveyData2=null, surveyData2Desc=null, pullQuoteMemberId=null, filePath=null, fileName=null, vosType=0, subhead=null, offerSubhead=null, description=null, creationTime=null, authorFname=SheSpeaks, verticalCategoryId=null, sectionId=0, imageFileVO=FilesVO [fileId=25101, filePath=null, fileName=null, fileLength=0, fileWidth=0, createdBy=0, createByUser=null, creationTime=null, lastModifiedBy=0, lastModifiedByUser=null, lastModifiedTime=null, mimeType=null, fileRef=null, fileSize=0, extension=null, title=null, body=null, completeFilePath=/pages/img/redesign/blogs/fPkvP7oAlWjrPlezHP3W3TBTKuYP87szhX6bdOmm1po,kvim8ZWHrfCxFaicLELVs3PZ7bPOxUhiOZy7xARyync_12112015103539.jpg, height=350, width=350, maxHeight=480, maxWidth=360, displayWidth=350, displayHeight=350, fileStatusId=0, searchKeyword=null, searchFlag=false, queryId=0, isExists=true], seoURL=Enter-the-SheSpeaksUp-SmithfieldPork-Holiday-Giveaway, seoTitle=null, pullQuotesList=null, pullQuote=null, pullQuoteId=0, searchFlag=false, authorByLine=null, authorDesc=null, authorLink=null, authorFileVO=FilesVO [fileId=42371, filePath=null, fileName=null, fileLength=0, fileWidth=0, createdBy=0, createByUser=null, creationTime=null, lastModifiedBy=0, lastModifiedByUser=null, lastModifiedTime=null, mimeType=null, fileRef=null, fileSize=0, extension=null, title=null, body=null, completeFilePath=/pages/img/membersnaps/SheSpeaks_Logo_Symbol_Only_10182021080530.jpg, height=1777, width=1777, maxHeight=50, maxWidth=50, displayWidth=50, displayHeight=50, fileStatusId=0, searchKeyword=null, searchFlag=false, queryId=0, isExists=true], authorFileId=42371, authorType=0, storyImgFileVO=null, storyImgFileId=0, videoHtml=, authorImageFileId=0, authorImageFileVO=null, previousCategoryId=null, previousBlogStatusId=0, fromBlogDetails=0, blogCategoryName=Food, blogCategoryUrl=null, blogCategoryDesc=null, defaultImage=false, tags=null, optionIds=null, tagOptionId=null, tagId=null, tag=null, tagID=0, tagDetails=null, tagIds=null, testId=0, extBlogURL=null, extBlogStatus=0, bloggerSince=null, extBlogLimit=0, authorTestsList=[], blogURL=, blogName=, bloggerProfileId=0, sliderBlog=false, eventonHome=false, vosonHome=false, partyAndGiveawayDate=12/21/2015, imageCredit=null, pullQuoteMemId=null, offerSubHead=null, subHead=null, displayOrder=0,includeInGoogleSearch=false]
Dec 11, 2015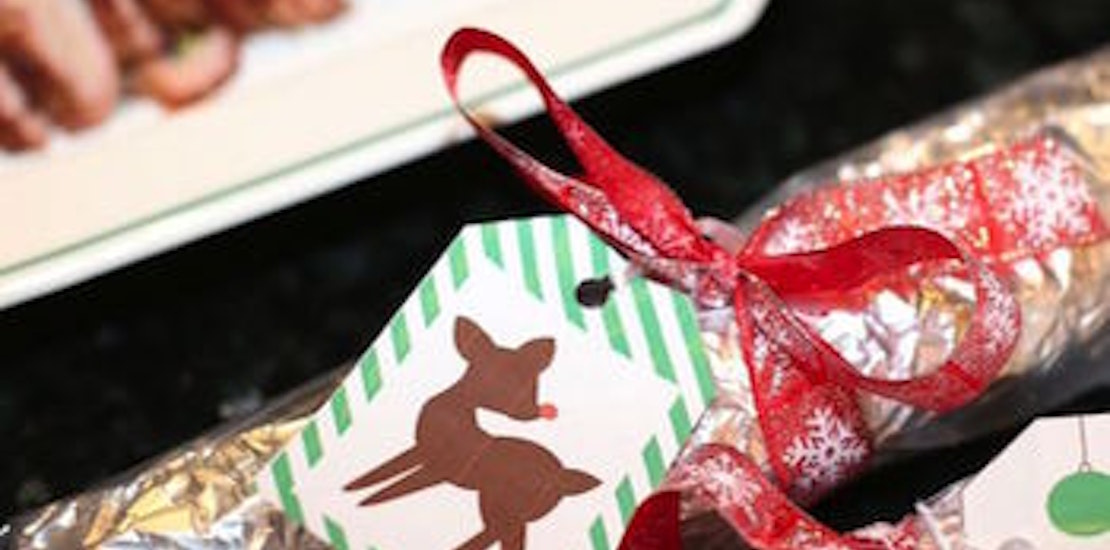 If you're still searching for that perfect holiday gift for neighbors and friends, we've got a delicious idea for you! Fire up your grill and cook up one of our holiday favorites, Smoked Pork Tenderloin with Caper Mustard Sauce! Wrap it up and serve with a side of mustard sauce for a gift they can enjoy right away.
We use Smithfield All Natural, available at Walmart, because it's naturally tender and juicy without added steroids, hormones or artificial ingredients. This helps produce a consistent, quality product every time!
Win a $50 Walmart Gift Card!
How To Enter
Comment below to answer the question - What do you like to give neighbors and friends for the holidays?
OR
Tweet about the giveaway:
Click here to Tweet: "I'm entering to win a $50 @Walmart gift card in the @SheSpeaksUp #SmithfieldPork holiday giveaway! bit.ly/1RIwjix"

Smoked Pork Tenderloin with Caper Mustard Sauce
- A Great Neighborly Holiday Gift for this Season! -
Ingredients:
2 packages Smithfield, 2lb package of pork tenderloin (be sure there are 2 small loins per package).
1-1.5 cups Light brown sugar 1 tbsp Complete seasoning blend, usually containing salt, parsley, other spices.
1 tbsp Onion Powder
1 tbsp Garlic Powder
1 tbsp Old Bay Seasoning
½ tbsp Coarse ground pepper
1 tbsp BBQ Rub seasoning
Chunks or chips of hickory wood for smoking, depending on your smoker.
Mustard Sauce Ingredients:
2 tbsp Capers (small) 1 cup Brown Mustard (mild spicy) 1-1/2 tsp Light brown sugar 1 tsp Worchestershire sauce 1 tbsp Balsamic vinegar
Preparation and Cooking Steps:
1. Open both packages of Smithfield pork tenderloin and place the four loins in a dish for seasoning.
2. Coat each 1lb loin with brown sugar – hand rub to ensure coating, both sides. Make sure it is well coated and add to the recipe if needed to be sure it covers all surfaces.
3. Lay loins side-by-side and shake or sprinkle remaining seasoning, equally coating the first side, then flip all over and coat the other side. Make sure the seasoning is evenly spread on all sides.
4. Prepare your grill for smoking. My preference is to use a ceramic grill with lump charcoal and an indirect heating method (barrier between the flame and the product, and a drip pan). Set the grill to 225F and cook for approximately 3-3.5 hours or until internal temperature is 160F. Use plenty of hickory chunks in your fire/hot box and be sure to get plenty of consistent smoke on the meat for the first 2-hours at minimum.
5. While meat is cooking, prepare mustard sauce (see below).
6. Check with a meat thermometer. Once meat reaches 160F, remove from grill and let rest for 15-20 minutes if you plan to carve immediately. If carving, carve thin 1/8" to 3/16" thick medallions. Slice directly across the grain of the loin, on an angle if desired, to yield the most tender cuts.
7. For the "gift" loins, wrap each individually with aluminum foil and place in a reclosable plastic bag. Refrigerate immediately.
Mustard Sauce Prep:
While meat is cooking, mix all ingredients EXCEPT for capers in a medium bowl. After blended, fold in capers gently. Divide into 4 small containers evenly for sharing.
One lucky commenter (or tweeter) will be chosen at random to receive a $50 Walmart gift card. Giveaway is open to U.S. residents only. Enter through 12/21. Winner will be chosen randomly by 12/23 and notified by email.