Enter the @SheSpeaksUp Giveaway for a chance to win @Crest #SensiStopStrips & a @Walmart gift card!

By
SheSpeaksTeam
Sep 22, 2014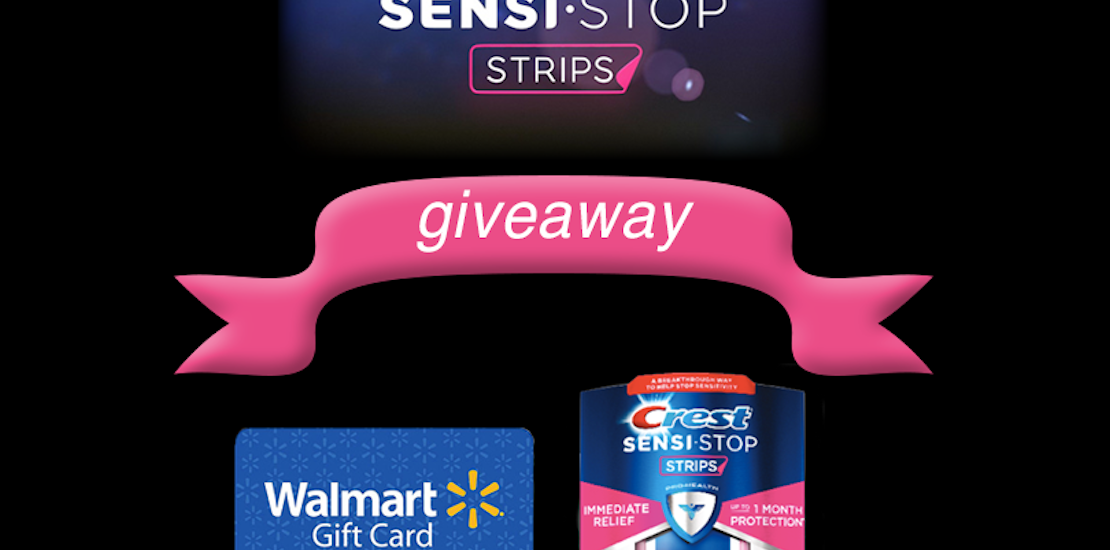 Do you struggle with tooth sensitivity problems? Have your teeth ever ached after eating something too hot or too cold? Crest has made a NEW product called Sensi-Stop Strips that use a new breakthrough technology to provide shoppers with tooth sensitivity relief in the form a strip, not a paste. Using one Crest Sensi-Stop Strip for just ten minutes can lead to up to one whole month of protection.

Crest Sensi-Stop Strips are available at Walmart and we want to give you the chance to win a year supply for yourself!

How to Use Crest Sensi-Stop Strips:
Up to one month of protection in three easy steps:
Step 1: Find It: Identify exactly where you feel the "zing"
Step 2: Stick It: Place 50% of the strip over the gum and 50% over the tooth
Step 3: Relieve It: In 10 minutes remove the strip. Relief lasts up to 1 month
Click here to enter our Crest #SensiStopStrips Giveaway on Facebook, and you could win a one-year supply of Crest Sensi-Stop Strips and a $50 Walmart gift card.



You'll receive bonus entries every time a friend enters the giveaway, so be sure to maximize your chances of winning by sharing the giveaway link on Facebook after you enter.

You'll also get an extra entry for every Tweet you send!
Click here to Tweet:
"I'm entering the @SheSpeaksUp Giveaway to win new @Crest #SensiStopStrips & a @Walmart gift card woobox.com/y4g7bd"



Good luck!

Giveaway open to U.S. residents only. Enter through 10/13. Winner will be chosen randomly by 10/14 and notified by email. Trouble viewing the giveaway? You may be blocking the Sweepstakes App on Facebook. To remove the app from blocking, go to your Facebook account settings, Facebook account settings -> Blocking -> Block apps then click "unblock" on the Sweepstakes App.