Enter the SheSpeaks Love Songs Giveaway

By
SheSpeaksTeam
Feb 04, 2015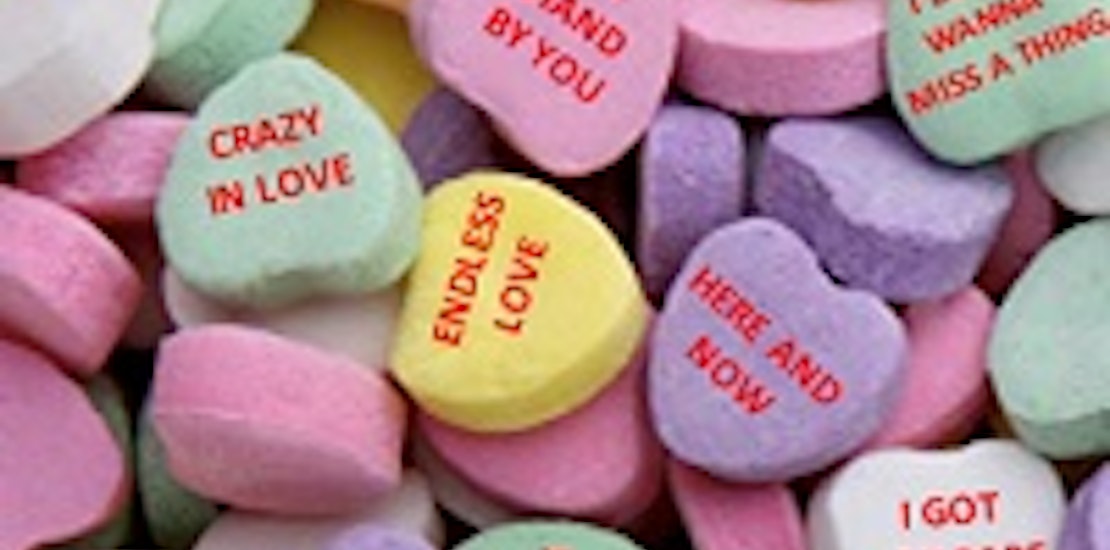 Ah! The ups and downs! Since the dawn of time great writers have wrestled with putting into words the thrill of being in love.
That's why we're excited to find out what you think is the Best Love Song of All Time (and why) – in our SheSpeaks Love Songs Giveaway!* Is it from Minnie Ripperton or Eminem? Maybe Aerosmith or Luther Vandross?
To enter, tell us your favorite in the comments below and you could be one of our lucky winners of Movie Tickets for Two (which could come in handy, especially if you are thinking of seeing Jamie Dornan's new release).
Meantime, here are a few that might be on your shortlist:
| | | |
| --- | --- | --- |
| | | |
| UNCHAINED MELODY | | I GOT YOU BABE |
| Bobby Hatfield | | Sonny & Cher |
| | | |
| I SWEAR | | AT LAST |
| All 4 One | | Beyonce |
At the top of just about everyone's Love Songs list is a ballad written in 1973 about the break-up of a business relationship, not a romantic one. Its relatively unknown composer was lambasted by just about everyone in the industry for refusing the opportunity of having Elvis Presley record it, for 50% of the publishing rights, because it "just didn't feel right."
Turns out it was the best business decision that composer ever made, earning millions and millions of dollars through the years as the song went #1 twice on the Billlboard charts before Kevin Costner became enchanted with Linda Ronstadt's cover of it and then brought it to David Foster's attention for his upcoming movie.
That movie is, of course "The Bodyguard" - the largest-selling movie soundtrack of all time, and the song is Dolly Parton's "I Will Always Love You" performed by the incomparable Whitney Houston. In its 3rd release the simple country tune turned R&B powerhouse went #1 again and stayed there for 14 weeks. Although standards for counting record sales have changed in the digital age, many experts regard "I Will Always Love You" as the best selling love song of all time. Here is the full version for you to enjoy.
Click Here to Tweet:
"I just entered to win Movie Tickets for Two in the @SheSpeaksUp Love Songs Giveaway bit.ly/1EGbQoJ"
Thank you for entering, and Happy Valentine's Day to all our SheSpeaks members!

*This Giveaway is open now through February 18th, 2015 to US residents 18 years or older. Winner will be chosen at random.
Congratulations to our Winner! redwardsub