Enter the SheSpeaks All About Gold Giveaway

By
SheSpeaksTeam
May 21, 2014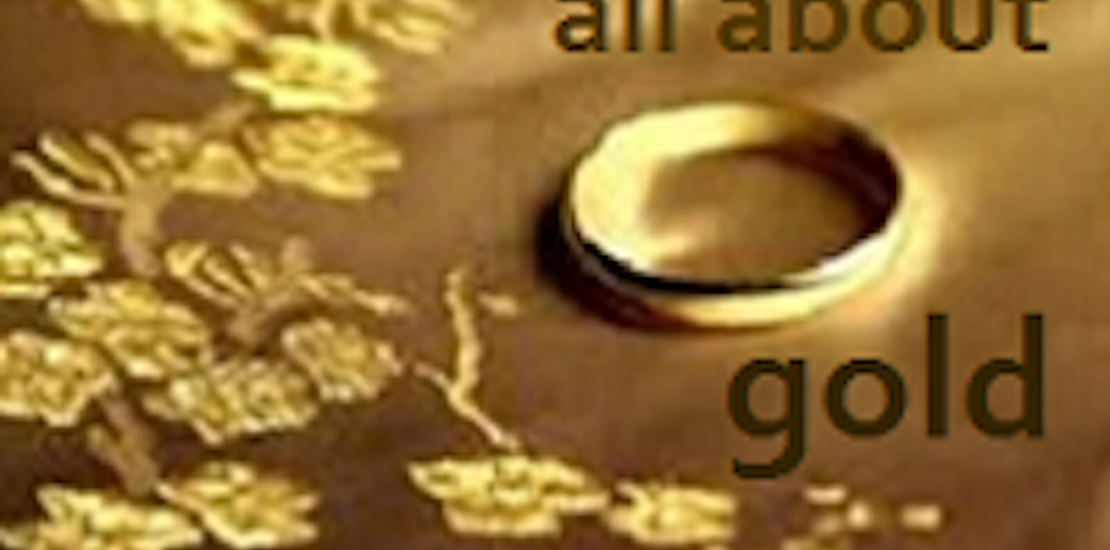 There is nothing like real gold. For thousands of years, kingdoms have been won or lost, wars have been waged, and lovers have exchanged vows over this precious metal whose economic value is as important as its cultural significance.
But before we start talking about central banks, cutting-edge technology and breathtaking designs – we are inviting all SheSpeaks members to enter our ALL ABOUT GOLD GIVEAWAY because May is gold month! To enter, just comment below and you could win a pair of exquisite, genuine, out-of-this-world, luxe 14kt gold earrings!
The Value of Gold

Gold was first used as a standard of currency and a way to define wealth in 643 B.C. It evolved to a paper system that was redeemable in coins. The Gold Standard was abandoned in the Great Depression of the 1930's. Gold prices hit an all-time high of $1,895 an ounce in September of 2011. Today, the price of gold is $1,294 per ounce and silver is $19 per ounce. 100 million people worldwide depend on gold mining for their livelihood.
Gold Metal
Along with rhodium, palladium, silver, iridium and platinum - gold belongs to an elite group of elements on the periodic table known as the "noble metals." It is lustrous, malleable, non-reactive, and is the most reflective of known materials. Just one ounce of gold can be drawn into a wire nearly five miles long or be hammered into a sheet of gold so thin that it could cover an area of 100 square feet. It will not oxidize, rust or tarnish.
Alloying
In gold jewelry, a process known as alloying is used to mix other metals with pure 24 karat gold—to add durability and to change its color. Base metals like zinc and copper are often used. The most familiar colors of gold jewelry are yellow, white, and rose. For example, a white gold wedding band is often created by alloying pure gold with white metals such as palladium or silver. In addition it is usually plated with rhodium to create a harder surface with a brighter shine.
Fineness
In the United States we define gold jewelry's fineness with the term "karat" ("kt" or "K") which refers to the amount of gold in the piece. A karat consists of 24 parts in total. Therefore 24kt gold jewelry, which is often used in Far East, is composed of 24 parts of pure (.999 fine) gold and no alloys whatsoever. 18kt gold, which is often used in Europe, is made up of 18 parts pure gold and six parts of other metals. Dividing the 18 parts by 24 and multiplying by 100 for a result of 75 will determine the percentage of pure gold in the recipe. 10kt gold is 41.7% pure gold and 14kt is 58.3% pure gold.
Manufacturing and Production
Gold's radiance has been irresistible to goldsmiths and artisans since the time of Cleopatra. Today you can find high quality jewelry made in India, Peru, Turkey, China and in Italy where the tradition of gold manufacturing can be traced back 3,000 years to the exquisite designs of the Etruscans. The Goldsmith Schools of Milan and Turin lead the world in outstanding technical production. The gold Industry is centered in Arezzo and in Vicenza which hosts Vincenza Oro,The World Premier Jewelry Fair, every year.
How To Enter
Do you like gold? If so, you should enter our ALL ABOUT GOLD GIVEAWAY where you can win a pair of chic, classic, substantial, timeless, dream-of-a-lifetime 14kt gold earrings!
14K yellow gold electroformed over an inner core of resin, which creates a lightweight earring that is strong and dent-resistant
Square tube; highly polished hoop
14K gold snap-bar closures, for pierced ears
Measures approximately 1"L x 1/4"W
Made in Italy
To enter, just comment below and tell us about your favorite piece of jewelry! Maybe it was something you received as a gift or on a special occasion, or maybe it was something you saved-up for, or purchased while on vacation, or even treated yourself to after achieving that 'special promotion' - we'd love to know why it is special to you!
*This giveaway is open through June 2nd to USA residents over 18 years of age. No purchase necessary.
CONGRATULATIONS to our Winner: charles