Enter Our #TeamSunbeam Giveaway & Get Relief From Aches & Pains

by
SheSpeaksTeam
is this the date @ED : BlogVO [categoryId=70165, blogId=145308, blogTitle=Enter Our #TeamSunbeam Giveaway & Get Relief From Aches & Pains, publishingDate=January 24, 2018 12:00 AM, maxResponses=null, noOfComments=null, fileId=30751, blogClosingDate=null, blogCommentClosed=null, blogCategoryId=70165, queryId=0, blogCategoryIdIndex=0, sharedCategoriesList=null, blogStatusId=34, commentsClosedFlag=false, categoryIdForLog=0, blogModuleCategoryId=0, blogFileVo=null, latestCommentsList=null, verticalCatSeoURL=null, currentDate=12/07/2021, blogLink=null, authorName=SheSpeaksTeam, authorLognId=SheSpeaksTeam, authorAcctId=67580, vosTypeid=3, searchTestId=0, searchStatusId=0, searchAuthorType=0, authorBlogNumber=0, surveyData1=null, surveyData1Desc=null, surveyData2=null, surveyData2Desc=null, pullQuoteMemberId=null, filePath=null, fileName=null, vosType=0, subhead=null, offerSubhead=null, description=null, creationTime=null, authorFname=SheSpeaks, verticalCategoryId=null, sectionId=0, imageFileVO=FilesVO [fileId=30751, filePath=null, fileName=null, fileLength=0, fileWidth=0, createdBy=0, createByUser=null, creationTime=null, lastModifiedBy=0, lastModifiedByUser=null, lastModifiedTime=null, mimeType=null, fileRef=null, fileSize=0, extension=null, title=null, body=null, completeFilePath=/pages/img/redesign/blogs/An Alli Event Image_01232018103747.png, height=350, width=350, maxHeight=480, maxWidth=360, displayWidth=350, displayHeight=350, fileStatusId=0, searchKeyword=null, searchFlag=false, queryId=0, isExists=true], seoURL=Enter-Our-TeamSunbeam-Giveaway-Get-Relief-From-Aches-Pains, seoTitle=null, pullQuotesList=null, pullQuote=null, pullQuoteId=0, searchFlag=false, authorByLine=SheSpeaksTeam, authorDesc=Powered by women who love to share what's HOT in reviews, deals & recipes., authorLink=null, authorFileVO=FilesVO [fileId=42371, filePath=null, fileName=null, fileLength=0, fileWidth=0, createdBy=0, createByUser=null, creationTime=null, lastModifiedBy=0, lastModifiedByUser=null, lastModifiedTime=null, mimeType=null, fileRef=null, fileSize=0, extension=null, title=null, body=null, completeFilePath=/pages/img/membersnaps/SheSpeaks_Logo_Symbol_Only_10182021080530.jpg, height=1777, width=1777, maxHeight=50, maxWidth=50, displayWidth=50, displayHeight=50, fileStatusId=0, searchKeyword=null, searchFlag=false, queryId=0, isExists=true], authorFileId=42371, authorType=0, storyImgFileVO=null, storyImgFileId=0, videoHtml=, authorImageFileId=0, authorImageFileVO=null, previousCategoryId=null, previousBlogStatusId=0, fromBlogDetails=0, blogCategoryName=Living, blogCategoryUrl=null, blogCategoryDesc=null, defaultImage=false, tags=null, optionIds=null, tagOptionId=null, tagId=null, tag=null, tagID=0, tagDetails=null, tagIds=null, testId=0, extBlogURL=null, extBlogStatus=0, bloggerSince=null, extBlogLimit=0, authorTestsList=[], blogURL=, blogName=, bloggerProfileId=0, sliderBlog=false, eventonHome=false, vosonHome=false, partyAndGiveawayDate=02/05/2018, imageCredit=null, pullQuoteMemId=null, offerSubHead=null, subHead=null, displayOrder=0]
Jan 24, 2018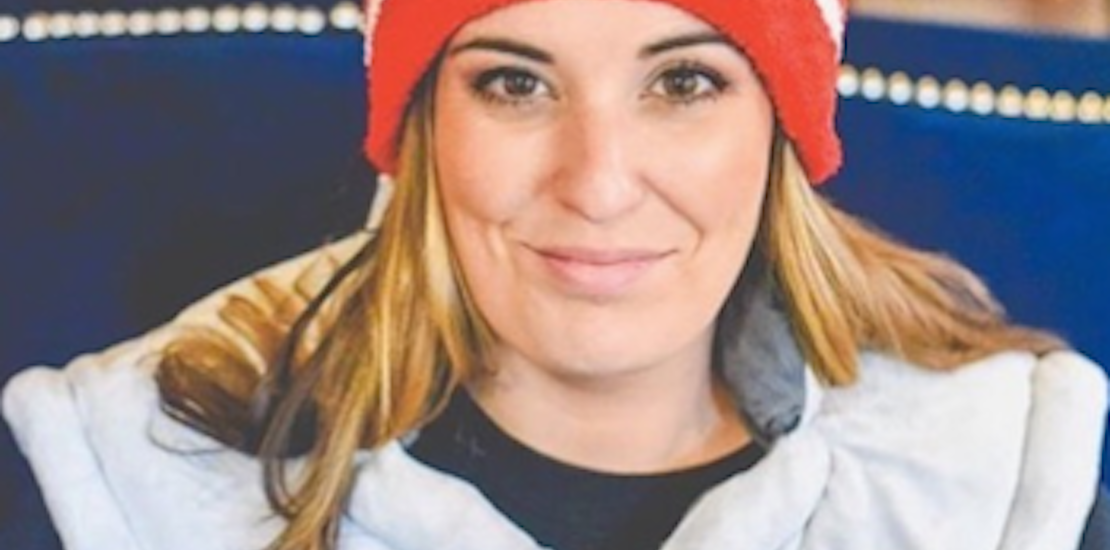 This post is sponsored by the Sunbeam® brand. All opinions are ours alone #ad. Image credit: An Alli Event.

The aches and pains of winter are all too familiar. Whether you've been shoveling heavy snow, or kicking off a new gym routine a little too vigorously - we feel your pain. SheSpeaks bloggers have been finding relief with the Sunbeam® Renue® Neck Wrap - here's what they thought!
Click here to read how the Sunbeam Renue Neck Wrap is helping About a Mom loosen up her tight muscles as she's starting the year with a new workout program.
Romy Raves has been enjoying the natural heat therapy to treat her chronic neck and shoulder pain.
The World in Four Days has found the Sunbeam Renue Neck Wrap is the perfect travel accessory to make her feel like she's on a first class flight!
An Alli Event is using the Sunbeam Renue Neck Wrap as part of her relaxation routine, which helps her beat the winter blues and unwind from a long day at the computer.

We love the Sunbeam Renue Neck Wrap because it's adjustable and stays in place right around your neck – so you can target tension or pain with natural heat therapy exactly where you need it. Enter our giveaway below, and you could win the Sunbeam® Renue® Neck Wrap - a $49.99 value!

Enter Here:

Sunbeam Renue Neck Wrap Giveaway
One lucky entrant will be chosen at random to receive a Sunbeam Renue Neck Wrap. Giveaway is open to U.S. residents 18 years or older. Enter through 2/5/18. Winner will be chosen randomly by 2/7/18 and notified by email.