Elle Australia's Surprising June Cover

By
SheSpeaksTeam
May 29, 2015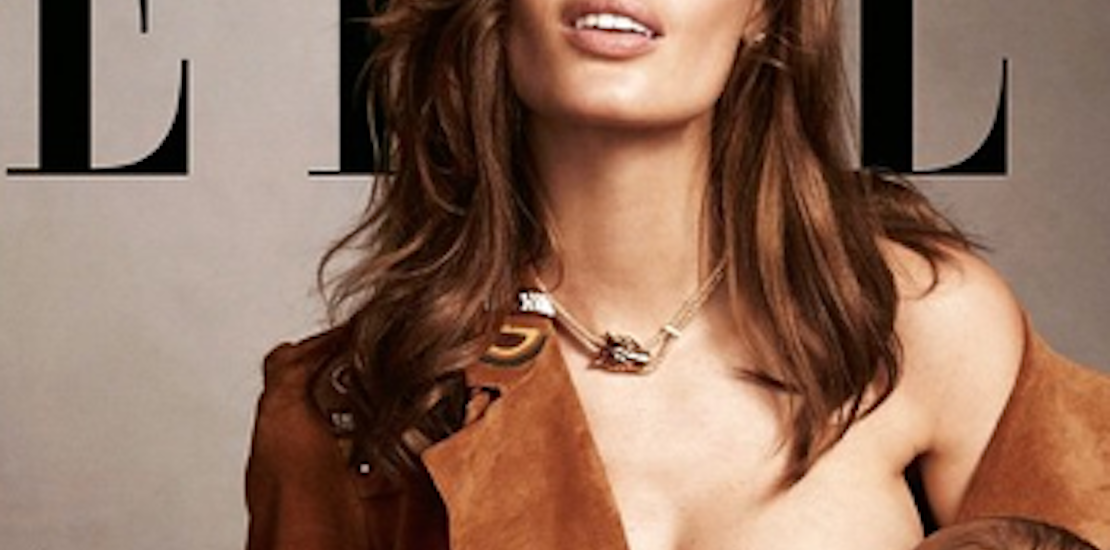 Subscribers of the fashion and lifestyle magazine Elle Australia were in for a surprise when they opened their mailboxes to see model Nicole Trunfio gracing the cover in a very natural pose, nursing her infant son. The model breastfeeds her 4 month old son while looking directly into the camera (supermodel high cheekbones, smoldering look and all) with the caption "featuring Nicole Trunfio & son Zion".
The latest Elle cover of Trunfio breastfeeding Zion is only available for subscribers, the magazine available on store shelves features a simple cover of a smiling Trunfio holding a sleeping and contented Zion. Whether or not the choice to put the non-breastfeeding cover on store shelves was to avoid controversy is unknown, but so far response to the subscriber cover has been very positive overall.
Apparently, the pose was pretty spontaneous and not what the magazine had in mind before the shoot. According to Elle's editor-in-chief Justine Cullen, the people involved on the shoot recognized how beautiful and natural it would be to photograph Trunfio while feeding her new baby. Cullen writes on Elle's website, "This wasn't a contrived situation: Zion needed a feed, Nicole gave it to him, and when we saw how beautiful they looked we simply moved her onto the set. It was a completely natural moment that resulted in a powerful picture."
Trunfio herself was overjoyed to see that the shot of her nursing her son made it to the cover. She explains, "When I saw the [subscriber] cover of me breastfeeding, which was unplanned and just natural, I teared up and thought, 'Wow this is such a special moment where my worlds have collided'."
What do you think of Elle's June cover?
Do you think images like this help to promote breastfeeding?