Eggs: Not Just for Breakfast Anymore

By
savvyjulie
Oct 28, 2011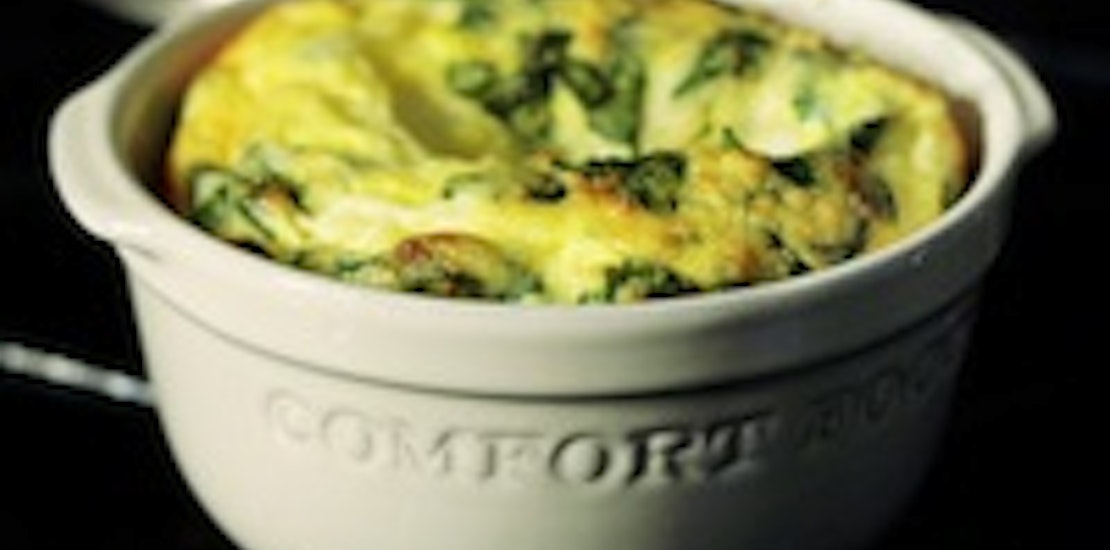 Eggs make a regular appearance on our dinner table. And why shouldn't they? They are a great source of protein, and are cheaper than quality meats. They are incredibly versatile; different mix-ins and methods of cooking can make for completely different dishes. Plus, they are quick and easy to cook!
For instance, individual basil Parmesan frittatas and a side salad makes for a wonderful meal. And it all takes less than 45 minutes, start to finish!
Basil Parmesan Frittata for Two
You can't go wrong with the combination of basil and Parmesan. But if you want to make this frittata your own, try using different cheeses, herbs and vegetables.
Serves 2
Prep Time: 10 minutes
Cook Time: 35 minutes
4 eggs
1/4 cups milk
1/2 teaspoon baking soda
1/2 cup freshly-grated Parmesan cheese
¼ cup fresh basil leaves, torn
Preheat the oven to 375F and grease two individual ramekins.
Whisk the eggs and milk together with a fork until uniformly frothy. Add the baking soda and whisk to distribute.
Stir in the Parmesan and basil. Evenly distribute the eggs between the 2 ramekins. Be sure to keep around ¾" space at the top to allow the eggs to expand while they cook.
Bake at 375F for 30-35 minutes, or until the eggs have set around the edges. Allow to cool for 10-15 minutes before serving.