Easy & Fast Steel Cut Oatmeal
submitted by service1010 {2 Recipes}
Prep Time:
5 Mins
Cook Time:

Total Prep + Cook Time:
5 Mins
Level:
Easy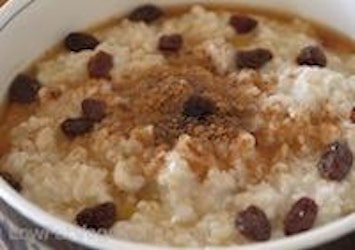 Makes: 1 meal
Description: Steel cut oats are the most healthy of any oats (rolled, instant). But the instructions say to cook on the stove top. Who has the time? And who wants to clean a pot??? I put 1/4 cup of the steel cut oats in a small cereal bowl, add water to cover. I do this at night, before I go to bed. Then, when I wake up, the oats are hydrated. Nothing to do but add toppings and eat!
Ingredients:
1/4 cup steel cut oats
1 tbsp chia seeds
1 tsp cinnamon
handful raisins
to taste almond or other milk

Instructions: Soak oats overnight with water to cover. Stir in the morning and then add your favorite toppings (seeds, nuts, raisins, fruit). Add almond or other milk to taste. Sprinkle with cinnamon and enjoy a heart healthy and easy breakfast.
Other recipes in breakfast & brunch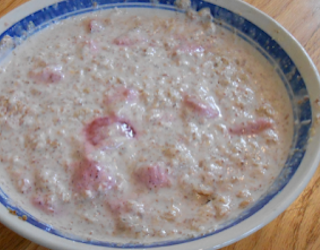 By
kandrews82
Sep 09, 2014
My go-to healthy breakfast is refrigerator oatmeal. I love it because it's a combination of greek yogurt and steel cut oats that is just delicious. I'm…
Read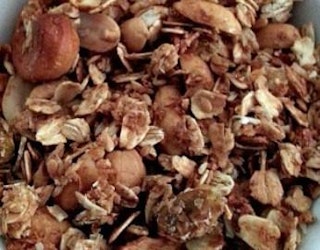 By
ThisLadyBlogs
Oct 05, 2017
Sweet Maple Granola is a tasty cereal or snack! This recipe makes a huge batch. You can always store left-overs easily. I use airtight Rubbermaid conta…
Read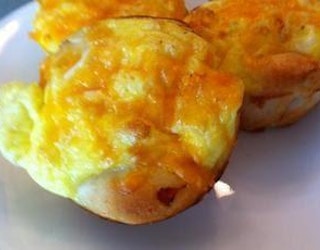 By
merng294
Dec 22, 2011
Very easy to make ahead and freeze. Pop one or two in the microwave on busy mornings and you're out the door in seconds! This would also be good for fe…
Read