Easy Two-Ingredient Bagel Recipe
submitted by tara19652006 {1 Recipe}
Prep Time:
15 Mins
Cook Time:
25 Mins
Total Prep + Cook Time:
40 Mins
Level:
Easy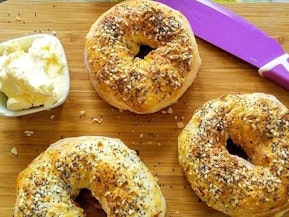 Photo Source: https://www.momknowsbest.net/2018/03/easy-two-ingredient-everything-bagel.html
Makes: 4 bagels
Description: My favorite flavor of bagel is the everything kind. I just love the toppings and plenty of them. There are only a couple of places in town to get an everything bagel that satisfies my craving and a store-bought bagel just won't cut it. It has to be fresh out of the oven for me. So when I discovered an easy two ingredient bagel recipe that I could make in the air fryer, I was all in. I knew that I had to make this bagel! This recipe needs no yeast or fancy mixer. You don't even have to use a soda bath! The bagels are mix, form, and bake! You can bake them in the air fryer or the oven. My family loves these bagels! Since I was making bagels, I knew that I had to make my own Homemade Everything Bagel topping.
Ingredients:
1 cup self-rising purpose flour*
1 cup greek yogurt
1 egg white

Instructions: Directions:
1. In a medium bowl combine the flour and yogurt, mix with a fork or spatula until well combined (it will look like small crumbles).
2. Knead the dough on a lightly floured surface until the dough is no longer sticky. Add more flour if needed.
3. Divide the dough into 4 pieces and roll each into a ball. Then roll the ball into a 3/4 inch rope and form that into a circle.
4. Lightly brush the egg white onto the dough and sprinkle the Everything Bagel Seasoning on top. If you want plain bagels, just omit the seasoning.
5. Bake the dough in a preheated air fryer or oven.
Air fryer method
Preheat the air fryer at 325F degrees for 12 minutes. Spray the air fryer pan with non-stick pan spray. Place 2 bagels at a time in the pan so they are not touching each other. Cook for 12 minutes or until golden brown. Let cool 10 minutes before cutting.

Oven Method
Preheat oven to 375F. Place parchment paper or a Silpat on a baking sheet. Place the dough on the baking sheet and bake for 25 minutes or until golden brown. Let cool 10 minutes before cutting.

*If you don't have self-rising flour, just combine 1 cup of flour with 2 teaspoons baking powder and 3/4 teaspoon salt.
Other recipes in breads & muffins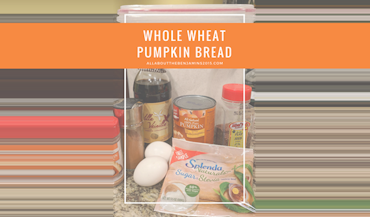 By
abenjam2
Apr 25, 2018
Embrace your inner basic b with the flavors of fall without the calories and guilt. Try my whole wheat pumpkin bread recipe, the perfect compliment to th…
Read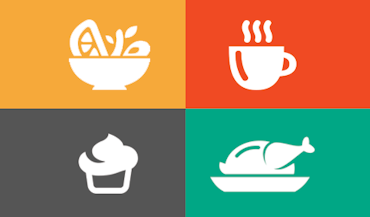 By
Gaurisut
Oct 10, 2017
It's a healthy version of regular brownies.
Read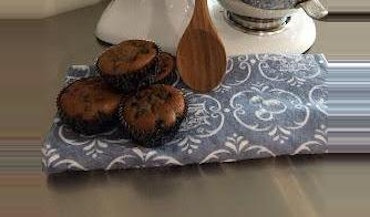 By
InStaceysKitchen
Aug 14, 2018
Moist Blueberry Muffins made with coconut flour!
Read