Easy Apple Crisp
submitted by LeSandraM {1 Recipe}
Prep Time:
15 Mins
Cook Time:
40 Mins
Total Prep + Cook Time:
55 Mins
Level:
Easy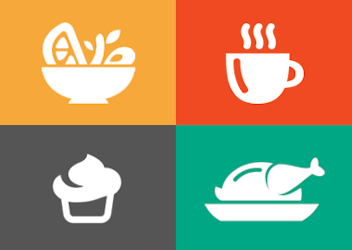 Makes: 13 Servings
Description: If you love apple pie, here's an easy and quick alternative!
Ingredients:
1 Box of Yellow Cake Mix
1 Cup Brown Sugar
1 Stick of Butter (softened)
3-4 Red Apples
1 Tsp Vanilla Extract
1 Cup Water

Instructions: Preheat the oven to 350 degrees F.
Peel and core your apples. Then slice them. Go ahead and line the baking pan of your choice with the apples. Pour the teaspoon of vanilla in the cup of water, then pour that over the apples.
In a mixing bowl, add the entire box of cake mix, brown sugar, and softened butter. (It should be a crumbly mixture once combined well)
Take handfuls of batter mixture and top the apples in the pan. Make sure to fill the corners of the pan. You will use most if not all of the mixture.
Bake for 35-40 min or until crust is bubbly and golden brown.
Let it slightly cool then enjoy with vanilla ice cream.
Other recipes in desserts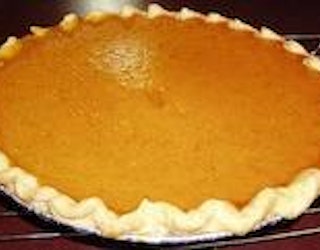 By
darwido
Jul 16, 2014
I made my very first pumpkin pie from scratch today (I did cheat on the crust; it was a frozen Marie Calendar's pie crust.)! It was a sugar free pie for …
Read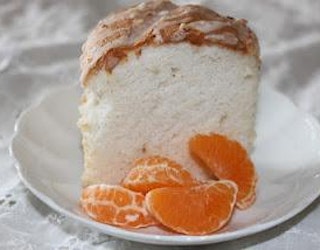 By
denloew
Aug 10, 2012
Angel Food Cake with orange/almond flavoring
Read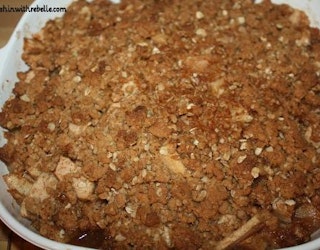 By
BobbieSeacrist
Nov 06, 2012
This crisp has a crunchy, crumbly topping with a warm and soft center. Topped with ice cream, it is sure to be a hit.
Read