By
daisykuchins
Mar 24, 2012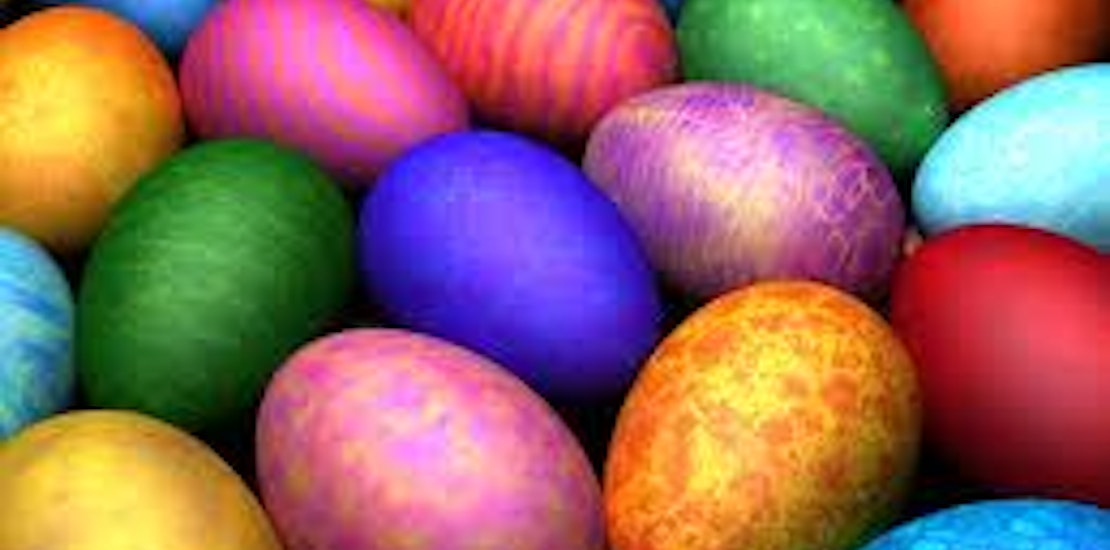 Easter egg hunts are pure fun for children of all ages. This Easter, provide kids with a variety of exciting Easter egg hunt ideas. Here are some fun Easter egg hunt ideas for kids and kids at heart.
1. Checklist Easter Egg Hunt
Provide each child with a list of the type of eggs he or she must find. As the child finds the items, he can check them off of the list. The child who completes his or her checklist first wins a prize. Here is a sample Easter egg checklist:
Find 2 yellow eggs
Find 3 green eggs
Find 1 gold egg
Find 2 blue eggs
Find 3 pink eggs
2. Easter Egg Scavenger Hunt:
Use plastic eggs with notes inside to create a backyard scavenger hunt. Give each child a different clue to start on. You can use a combination of regular eggs and clue eggs, or just clue eggs. You can also have the clues pertain to where they can find a prize. Possible clues are:
"Sticks and _________ will break my bones…" (stones/rocks)
I hold beautiful blooms from spring 'till fall. (flower pot)
Higher and higher with each leg pump. (swings)
Let's rest awhile and have some food while sitting at the ______ (table)
I stretch out like a snake to water the grass and garden. (hose)
Come climb my strong branches to see in the sky (tree)
First you climb up then _____ down my slick surface (slide)
Hang on me like monkeys in a tree (jungle gym or climb)
Tiny rain showers pour from my spout. (watering can)
Plant veggies and fruits in rows to grow, grow, grow! (garden)
Come and rest your legs by sitting on me. (chair)
A perfect shelter to play in without having to go inside! (playhouse/treehouse)
3. Even and Odd Easter Egg Hunt
For a fun variation of an Easter egg hunt, write odd or even numbers on each Easter egg. A decorative way to do this is to make Easter Crayon Eggs. Assign each child to hunt for odd or even numbered eggs. Children can only gather the eggs they are assigned (only even or odd numbered eggs).

4. Easter Prize Egg Hunt
This Easter egg hunt makes use of plastic Easter eggs. Inside each plastic egg, add prizes such as chocolate candies, stickers, tattoos, and small toys. To a few of the eggs, add larger prizes in them such as money, gift certificates or movie tickets.
5. Find Your Name Egg Hunt:
Before your
party
write each person's name on one egg. The person that finds theirs first wins a prize.
6. Easter Egg Treasure Hunt
Hide eggs and then draw a map indicating where each egg is hidden for future reference. Inside each plastic egg, insert a clue to where the next egg is hidden. If you plan to use real eggs, tape the clues to the outside of each egg. Provide the clue to where the first egg and then children continue finding eggs until the last egg is found. Insert a special prize inside the final egg if using plastic eggs or hide the prize with the final egg if using real eggs.
7. Winning Numbers Egg Hunt
Mix plastic eggs with small prizes with real eggs. On some of the real eggs write a number that corresponds to a larger prize such as a stuffed animal, book, candy,
games
, etc.
8. Secret Notes Egg Hunt
Put little notes in plastic eggs. Things like "You have to give Uncle Derek a big hug and he will give you a treat" or "You get to take a piece of candy out of Andys basket" or "You must do one favor for Aunt Tracy". Have some prize eggs too that have numbers inside which match a gift.