Easter Brunch Buffet Menu Fit for a King

By
daisykuchins
Apr 09, 2012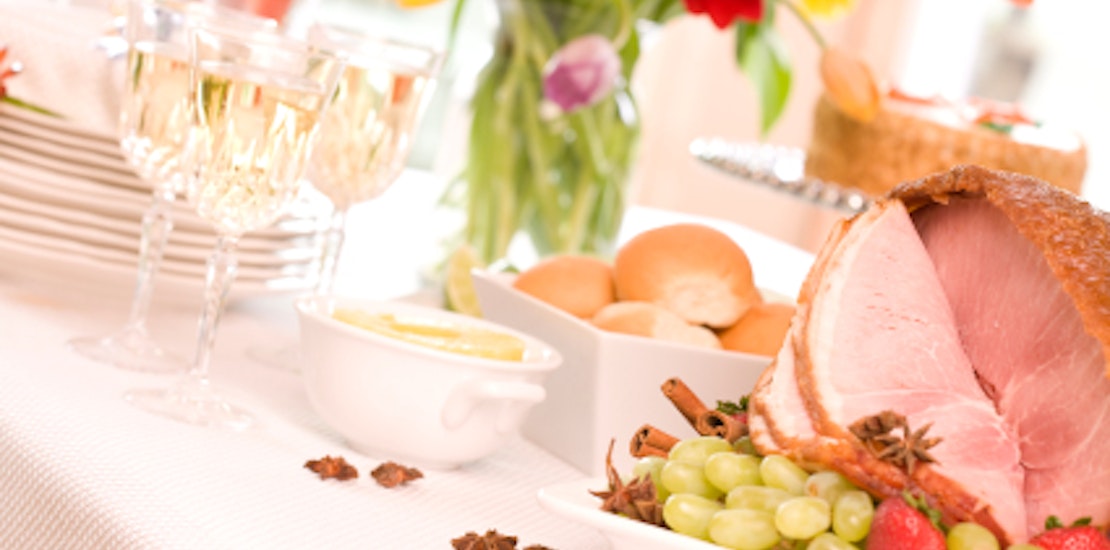 Whether you made one item or went all out and made them all, these Easter brunch items make your family feel like royalty. A Brunch Buffet is a great option for your Easter celebration because it allows guests to serve themselves so that you can relax and enjoy the celebration along with them. Provide a variety of sweet and savory dishes and a sparkling beverage or cocktail.
Appetizers:
Easter Appetizer Recipe: Bacon-topped Deviled Eggs
Put all those Easter eggs to good use creating an old time classic with a delicious twist: deviled eggs topped with, YES - BACON! This recipe is very simple and has that original flavor that will remind you of deviled eggs that grandma used to make, but shhhh, don't tell her that you improved it.
Rye, Brie, Raspberry Appetizer
Brie is a smooth, creamy cheese, and combined with another couple of simple ingredients, you get a decadent sophisticated flavor combination that will please your palate. This yummy appetizer recipe is nice because it takes just minutes to create.
Sweet Danish:
One popular item in most Easter brunch spreads are cinnamon rolls. Definitely sweet, this recipe produces cinnamon rolls that are very similar to a certain well known cinnamon bun or "bon" chain store. It is important to gather the ingredients for all three parts of these rolls ahead of time.
Main Dish:
This dish is prepared the night before and popped in the oven the next morning for Easter brunch. This casserole includes all the elements of a great bagel sandwich and your favorite breakfast. It is an impressive addition to your Easter brunch or perhaps a main course for Easter breakfast.
Thyme and Honey Glazed Easter Ham
What is Easter dinner without a juicy ham? Try serving this delectable baked ham glazed with a pleasing mixture of thyme, honey and brown sugar. This sweet and savory glazed ham will become a new Easter favorite.
Sides:
This wonderful brunch recipe will become a staple of your Easter table. The finished product combines the undeniably delicious flavor of bacon which makes anything taste and smell great with wonderfully healthy good ol' green beans. Fresh green beans sort of counter the caloric bacon and really make for a perfect combination of taste and beauty.
A salad that is light and oh-so refreshing, it almost acts like a palate cleanse for the rest of the rich, sweet and salty dishes. The best thing is that it is best made ahead.
Desserts:
This tasty apricot tart is my favorite dessert for Easter. It is moist, delicious and full of juicy apricots. Choose pecans, pistachios, almonds or your favorite nuts to add to the tart. Serve with a scoop of ice cream or top with fresh whipped cream.
Surprisingly easy to make! Your dessert will be the hit of the next Easter celebration with these charming and creative Easter bunny cupcakes. Using a boxed cake mix saves time and allows busy moms to focus on adding creative touches to the Easter bunny.
For the finishing touch, check out these Easter Centerpiece Ideas!