By
jonbonjovious
Sep 29, 2011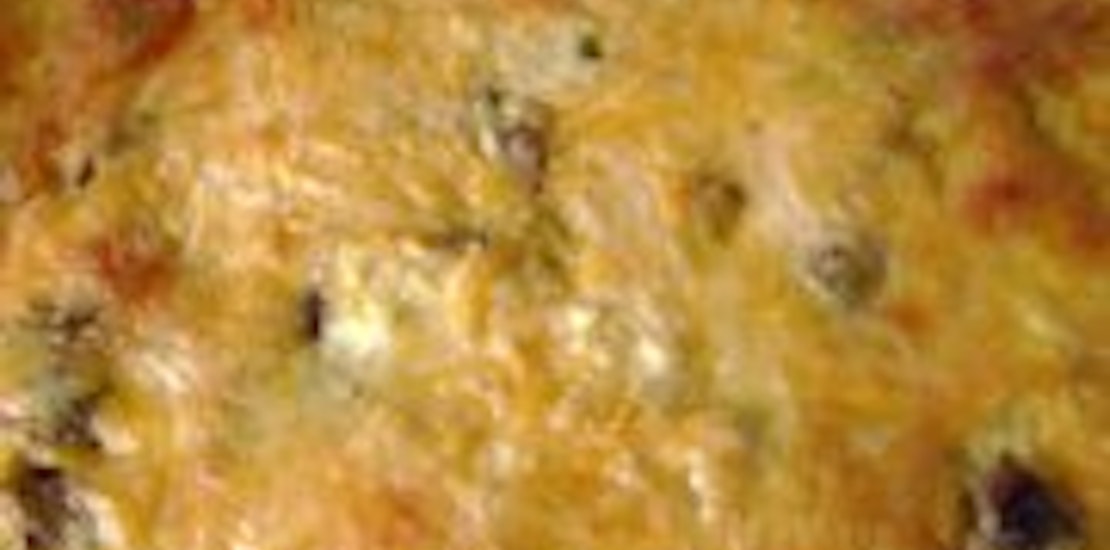 Some people think quiche is a fancy word for "difficult recipe". This recipe is sinfully easy and yeilds a fluffy textured quiche that you'll want to repeat for guests and loved ones.
Ingredients:
1/2 pound ground beef
1/2 pound pork sausage
1 cup chopped onion
2 cloves garlic, minced
2 (40z) whole green chilies, drained, seeded and divided
2 cups shredded cheese, divided (I like sharp cheddar)
4 eggs
1/4 cup all-purpose flour
1-1/2 cups milk
1/2 tsp. salt
Tobasco sauce to taste
Directions:
In a large skillet, crumble together the beef and sausage. Cook over medium heat, stirring until meat is browned. Add onion and garlic; cook until onion is limp. Drain off fat. Line a 13″x9″ baking dish with half of the chilies; top with 1-1/2 cups cheese. Add the meat mixture and top with remaining chilies; set aside. Beat together eggs and flour until smooth; add milk, salt and hot pepper sauce. Blend well. Pour the egg mixture over casserole. Bake uncovered at 350 degrees for about 40-minutes of until knife inserted off-center comes out clean. Sprinkle remaining 1/2 cup cheese on top. Let stand 5 minutes before serving.
Makes 6 servings.