EASY CHICKEN & CHEESE TORTILLA BITES
submitted by AnneBranam {2 Recipes}
Prep Time:
1 Hr
Cook Time:
30 Mins
Total Prep + Cook Time:
1 Hr 30 Mins
Level:
Easy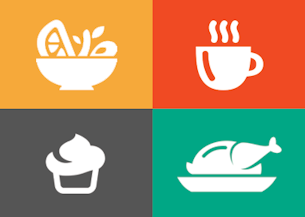 Makes: 6 Servings
Description: A simple cheese quesadilla was my first thought with a twist!
Ingredients:
1 Boneless, Skinless Chicken Breast
4-6 Corn Tortillas (let come to room temperature)
1 cup Shredded kraft mexican blend cheese
1 Tbsp Parsley
1 Tbsp Italian seasoning
1 Tsp (approx) Lawry's garlic & parmesean mix
1 1/2 Grated parmesan cheese
3 Tbsp Olive or canola oil

Instructions: In a large pan bring water and 1 Tbsp of the Olive Oil to a boil. Place chicken breast in boiling water, continue boiling until chicken is thoroughly cooked. Drain chicken in a colander and let cool. After chicken has cooled, using two forks, shred chicken breast.
Place tortillas on a plate or working surface, sprinkle lightly with Lawry's Garlic & Parmesan.
Place an adequate amount of shredded chicken on one half of each tortilla round. Layer cheese on top of the chicken.
Sprinkle red pepper on top of the cheese. Repeat with each corn tortilla.

Heat additional oil in a medium skillet.

Gently place one tortilla at a time in oil. Then fold in half. (Corn tortillas are not overly flexible and the heat of the oil as you are folding seems to prevent tortilla from tearing.

Immediately flip tortillas when done. Sprinkle with Parmesan Cheese and Parsley. Flip tortillas and repeat on other side.

Let tortillas slightly brown on each side.(approx. 3-5 min.)

Remove tortillas from skillet and place on plate or cutting board. With kitchen scissors, cut each one into 3 triangle pieces.
Other recipes in appetizers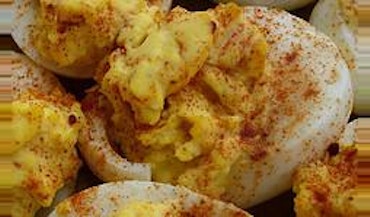 By
amanda7565
May 15, 2012
Easy deviled eggs recipe.
Read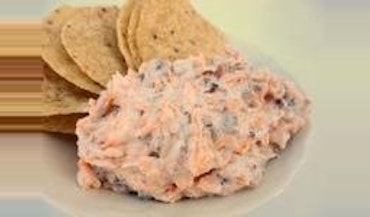 By
Abster
Oct 20, 2014
Quick and easy dip the whole family will love!
Read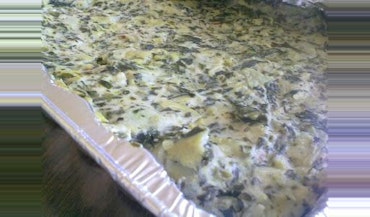 By
Cake_Girl
Jan 08, 2013
Vegan Spinach Artichoke Dip just like the real thing. Super easy dip, that is great for game day or a casual dinner party.
Read