Drew Barrymore's New Home Decor Line At Walmart Will Make You Swoon

By
SheSpeaksTeam
Apr 05, 2019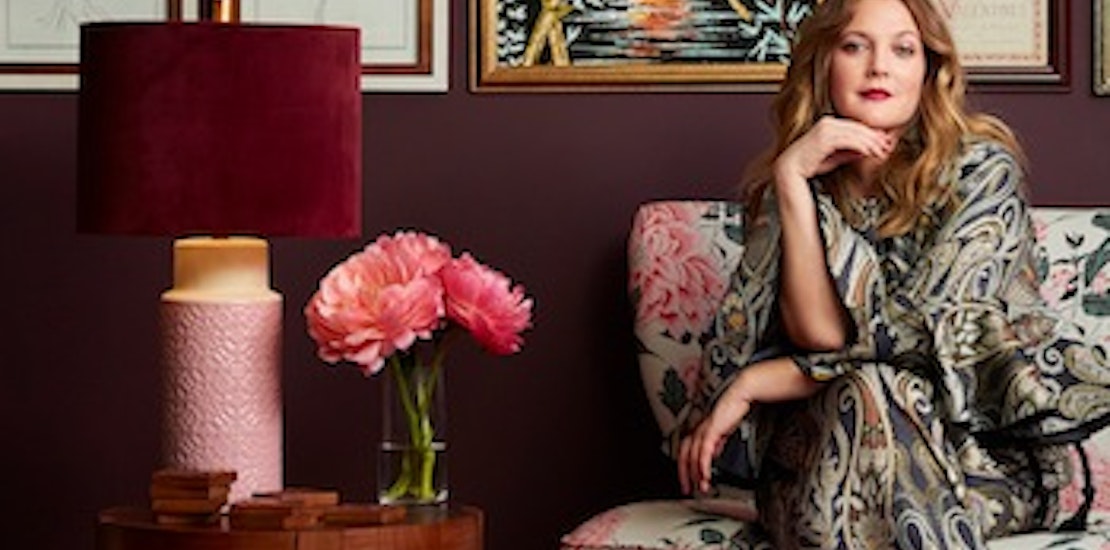 Drew Barrymore Flower Home
If there's one style icon where it seems it all comes effortlessly to, it would have to be Drew Barrymore. Her boho chic/free spirit style and confidence is something many of us aspire to. And if there ever was a time more of us can do as Drew, it would be now that she has her own home decor line launching at Walmart.
Today reports about the line called Drew Barrymore Flower Home that consists of more that 200 products. And as you might expect from Walmart, many of the products are at very affordable prices ranging from $18 to a $900 pink velvet sofa. There are even multiple stylish pet beds suited for any royal fur baby in wicker and wood frames.
There are also lots of Drew-inspired accent pieces like throw rugs, abstract prints, and a sweet little eartherware green bud vase. The whole collection is a hodge podge of different colors and designs that Barrymore herself says was inspired by her personal travels. She says in a statement about the collection, "My new collection of furniture and home decor is inspired by this passion and I hope it inspires everyone to make themselves at home."
What do you think of Drew Barrymore's new home decor line at Walmart?
Will you check out this line?