Double Barreled Chocolate Stunners AKA Killer Brownies
submitted by jessiedabaker {1 Recipe}
Prep Time:
10 Mins
Cook Time:
20 Mins
Total Prep + Cook Time:
30 Mins
Level:
Easy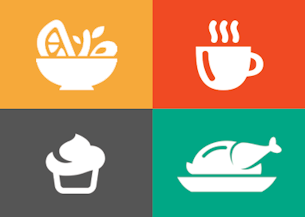 Makes: 9 Squares
Description: These brownies are loaded with dense, rich, chocolatey goodness. Enjoy!
Ingredients:
12 oz Chocolate Chips
3/4 Cup Oil or butter
4 Eggs
2 tsp. Vanilla
1/2 Cup Cocoa Powder
1/2 Cup Gluten-Free flour mix of your choice, or regular full gluten flour
1 pinch Black pepper
1/2 tsp. Salt

Instructions: Directions
Preheat oven to 350 degrees Fahrenheit and put some tinfoil in a 9x13 baking dish.
Melt 8 oz. of chocolate chips over a double boiler with the oil or do it in a microwave.
Beat eggs ONE AT A TIME into the hot mixture. Do it VERY FAST so you don't scramble the eggs. Stir in vanilla.
Mix all dry ingredients together in a bowl to mix well and then add the dry to the wet and stir to combine. Mix.
Grab the bowl and upend it over the tinfoiled pan. Take the rest of the chocolate chips and dash them onto the surface of the batter. Put the pan in the oven for 20 minutes.
Notes:
1) Oil lets the brownie retain its youthful moistness long after refrigeration. If your brownies make it to the fridge that is.
2) After 20 minutes, the brownies may look undercooked, but they're just very moiste. Remove from the oven immediately.
3) I have made this recipe both with wheat flour and gf flour mixes and no one in my circle of family and friends close enough to be offered a brownie can tell the difference.
Other recipes in desserts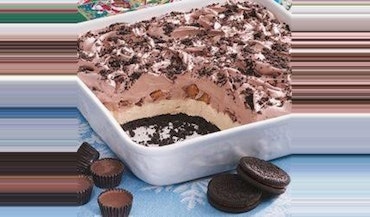 By
Veronica79
May 01, 2013
A No-Bake dessert
Read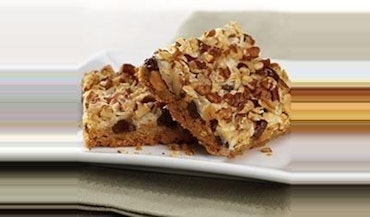 By
Z_Fitzgerald
Oct 08, 2020
Chocolate-y, nutty desert bar
Read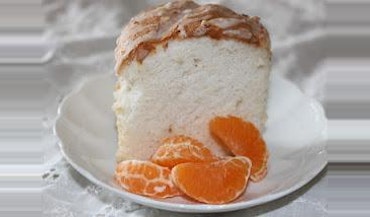 By
denloew
Aug 10, 2012
Angel Food Cake with orange/almond flavoring
Read