Donut Fries and Girl Scout Cookie Flavored Coffee? Umm...Yes Please!

By
SheSpeaksTeam
Apr 15, 2018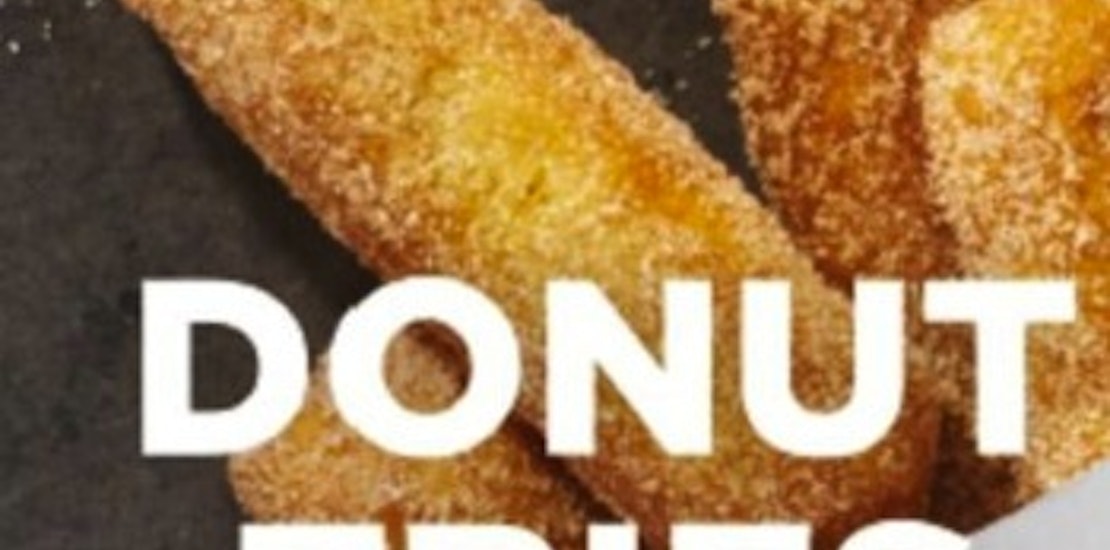 A word of caution to those reading this on an empty stomach: donut cravings are real and will probably commence shortly. Dunkin' Donuts has many talking on social media about their new "Donut Fries" that look something like churros and are said to taste fantastically indulgent.The chain has also unveiled a slew of other new items and deals to attract more customers as well as induce drooling and more plans to hit the gym.
Today reports about Dunkin' Donuts' new donut fries and a couple of other new angles the donut franchise is playing to drive in more customers. Currently, the donut fries are only available in select cities, but according to a representative for Dunkin' Donuts, "The test is designed to gather valuable feedback from consumers, franchisees and their employees to help inform future decisions about a possible national rollout."
Aside from donut fries, the breakfast chain is also offering something more in the way of brunch with waffle-dipped chicken. These are basically chicken tenders dipped in waffle batter and enjoyed easily. And when you need that caffeine boost afterwards, the chain is also offering Girl Scout Cookie flavored coffee for a limited time through May. Flavors like thin mint, samoa, and a peanut butter coffee will all be there to remind you why you love the coffee-cookie combo.
And if donut fries, waffle chicken and Girl Scout Cookie flavored coffee isn't enough of a draw, the donut and coffee chain is also offering a new $2 snack menu. On this menu customers can order items like ham and cheese roll-ups, gluten-free fudge brownies and warm chocolate chip cookies.
What do you think of the new offerings at Dunkin' Donuts?
Do you want to give any of these new products a try?
*Photo: Dunkin' Donuts*