Does This Child Pageant Costume Cross The Line?

By
drodriguez
Sep 07, 2011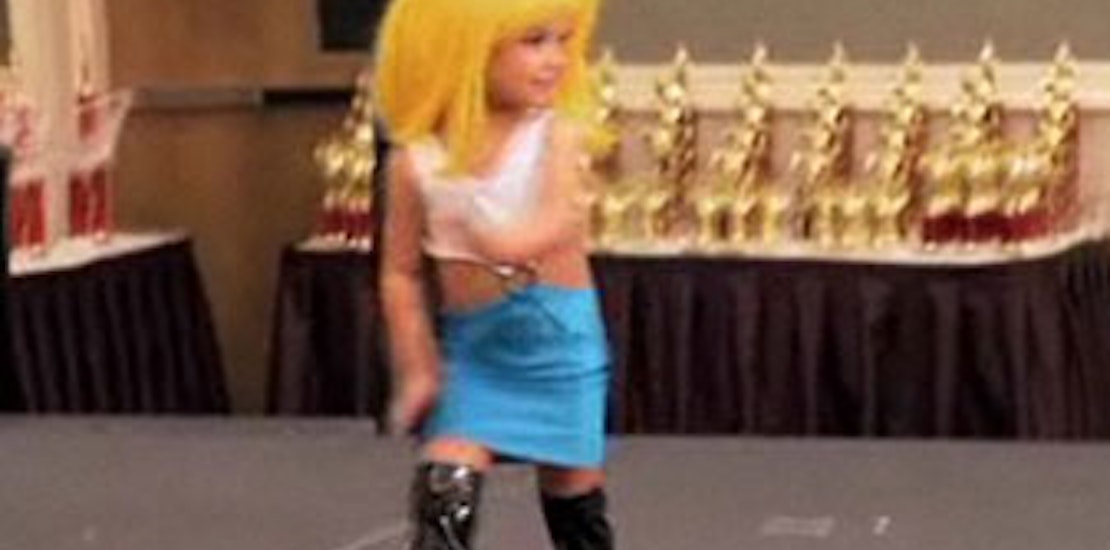 TLC's show "Toddlers and Tiaras" spotlights the already controversial child pageant world and has managed to shock many viewers with the lengths families will go to for a win. Just days ago the show received a lot of negative press after a 4 year old competitor donned a Dolly Parton costume, complete with breast and bottom padding.
An upcoming episode, however, threatens to make the Dolly Parton incident look somewhat tame. OK! magazine reports about the soon-to-be aired episode which will show a 3 year old toddler contestant, Paisley, strutting across the stage dressed as Julia Roberts' portrayal of a prostitute from "Pretty Woman".
The 3 year old wears the same iconic shiny thigh-high boots, revealing short dress, and blonde bob wig that Roberts wore in the popular film.
Since news of the episode spread, critics are already speaking up about the inappropriate costume and how these pageants only serve to exploit young girls - adding to the sexualization of our youth.
But pageant critics aren't the only ones that find this type of dress inappropriate for a young child. A pageant mom is seen in the teaser for the show expressing her disapproval of the costume.
The pageant mom explains that she would never allow her daughter to compete dressed like Paisley and goes on to say, "Us pageant moms already take a huge rap for what we're doing to our little girls and it's outfits like that that give us a bad rap."
Do you think the "Pretty Woman" costume Paisley wears is inappropriate for a 3 year old?
Do you think all child pageantry is exploitative or are some people just taking it too far and giving it an undeserved negative image?