Do you have a passion for pumpkins?

By
DianeHoffmaster
Oct 27, 2011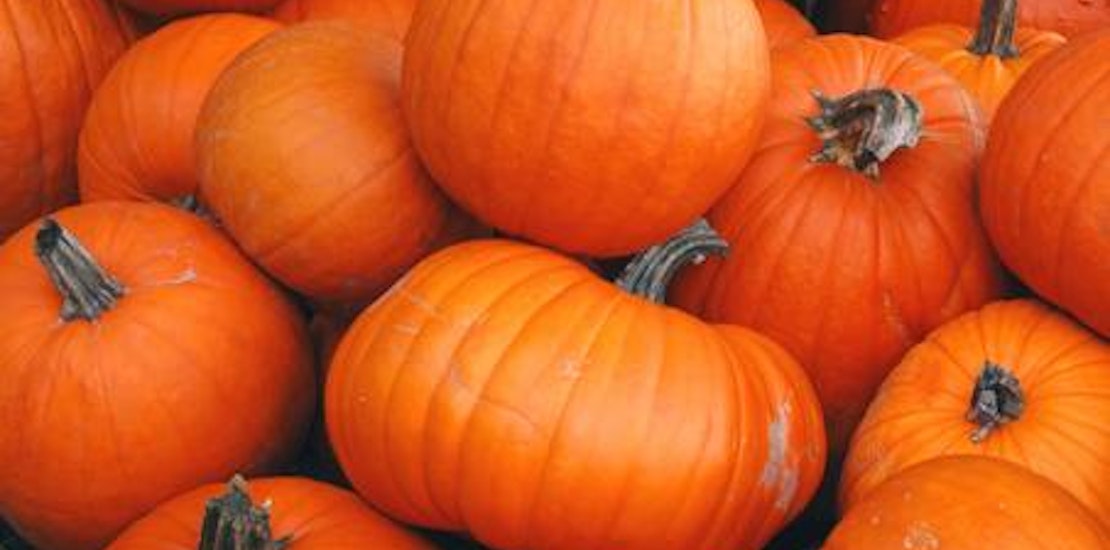 Fall is my favorite time of year...the smell of the fallen leaves, the crispness of the air, and of course the plentiful pumpkins! There are just so many things you can do with a pumpkin...my kids love to carve, draw on, or glue sparkly bits all over it to create a beautiful masterpiece. I feast on breads, muffins, pancakes and other yummy baked goods made with this beautiful orange gourd. And, we can't forget toasting the pumpkin seeds...the aroma of garlic oil and spicy black pepper coming from my oven makes my mouth water.
So, other than the fact that it is tasty and pretty, what else do you really know about it? Here are a few facts for you to whip out at your Thanksgiving feast to wow your guests!
The word pumpkin originates from the word pepon, which is Greek for "large melon"

The oldest evidence of a pumpkin-related seed dates to between 7000 and 5500 BC and were found in Mexico.

Although pumpkins are usually orange they can also be yellow, dark green, pale green, orange-yellow, white, red and gray.

Pumpkins are actually fruits, not vegetables

Of the seven continents, only Antarctica is unable to produce pumpkins

1.5 billion pounds (680,000,000 kilograms) of pumpkins are produced each year in the US

Chris Stevens of New Richmond, Wi., remains the world record holder for the largest pumpkin... 1810.5 pounds!

The largest pumpkin pie is 3,699 pounds!

Carving pumpkins into jack-o'-lanterns is a popular Halloween tradition that originated hundreds of years ago in Ireland (but they used potatoes and turnips!)

The self proclaimed "pumpkin capital" of the world is Morton, Illinois

Pumpkin flowers are edible.

Pumpkins were once recommended for removing freckles and curing snake bites.

Eighty percent of the pumpkin supply in the United States is available in October.

Now that you are smart enough to wow your family on Turkey Day with your pumpkin knowledge, are you going to head out to the pumpkin patch and pick a peck of...pumpkins? If you do, what are you planning on doing with them? Are they destined for a pumpkin soup or are you going to let your kids put on Mr. Potato Head parts and let it adorn your dining room table?