Do We Really Need "Away Messages" For Facebook?

By
SheSpeaksTeam
Jan 10, 2014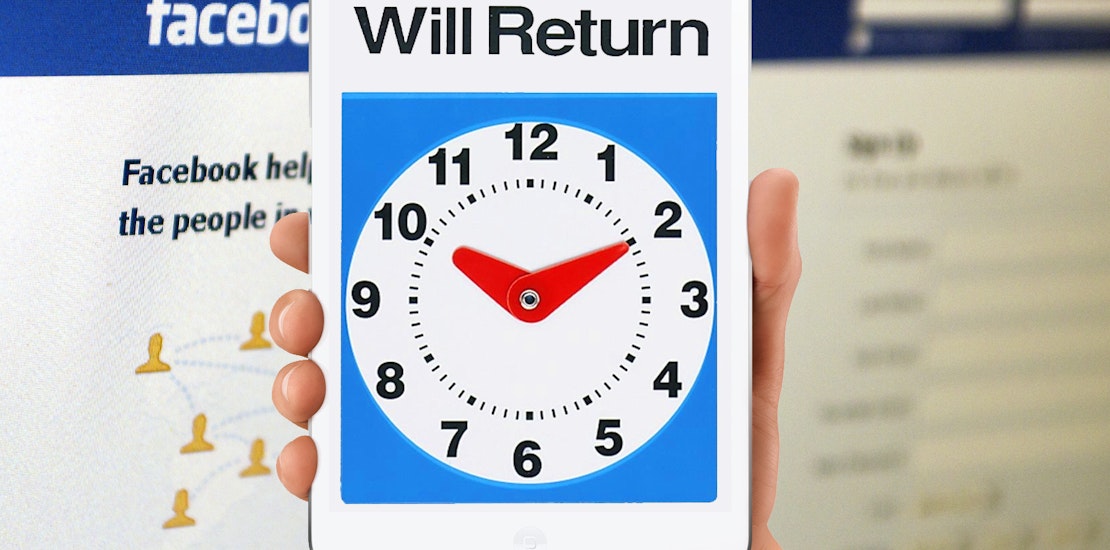 Getting away on vacation often means taking a break from email too and with automatic email away messages many people feel better about letting some messages go unanswered for a little while. But what about being absent from sites like Twitter and Facebook? If you're the type of person (like most of us) that goes on social media sites daily then it may be a good idea to let friends and family know when you're away.
The American Genius (the AGBeat) reports about a new service called Relaxed that allows Facebook and Twitter users to employ a social media away message for times when they won't be checking in that often. Relaxed is free and works much like an email away message, responding to your Facebook friends that you are away and letting them know when you will return, what you are doing and other ways of getting in touch in case of emergency.
But as many of us have been warned, it's not always a great idea to announce your vacation dates on social media sites where thieves may target your vacant home. The AGBeat warns those concerned about security to leave a more vague social media away message like, "I am currently away from Twitter/Facebook but will message you upon my return to the internet."
What do you think about social media away messages? Do you think they are necessary?
Would you consider using an away message on Facebook the next time you go on vacation?