Do This, Not That: Holiday Food Edition

By
SheSpeaksTeam
Dec 24, 2012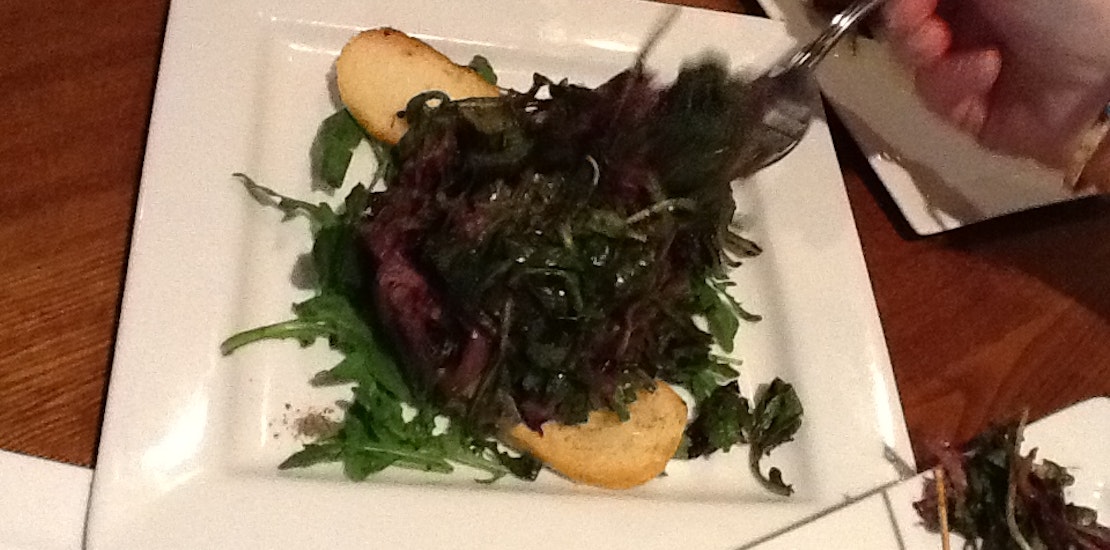 Avoid the greasy appetizers. See that raw veggie platter sitting on Aunt Myrtle's counter? Dive into that instead! Just go easy on the dip.
Beware the sauce. Most holiday sauces are high in fat. Choose cranberry sauce instead of gravy.
Eat before the gathering. Most women are so busy getting themselves and their families ready for the family gathering, that they do not eat breakfast or lunch. Choose small and healthy snacks to nibble on before the gathering instead of starving yourself and pigging out later.
Sip wine before dinner instead of eggnog. Five ounces of red wine has 106 calories as opposed to 343 calories in eight ounces of eggnog. Notice I said sip wine. Guzzling a few glasses will quickly add up in calories.
Ham versus turkey. No brainer. Ham is so full of sodium that you may as well nibble on a salt lick. Choose turkey.
Green bean casserole and candied yams are the devil. Okay, not really...but just because they are dishes made with vegetables, does not mean that they are healthy. Stick to steamed versions of veggies, if you can. Also, bring a green salad and low calorie dressing in case nobody else does.
Stuffing is not your friend either. It is full of butter and carbs. Skip it and go for quinoa, mashed cauliflower with parmesan or other less sinful side dishes. Better yet, how about making bulgur wheat with dried cranberries?
Dessert is dangerous but you need to treat yourself for all of the great choices you made during dinner. So let's just say that fudge is not a great choice; neither is cheesecake, baklava or tiramisu. Try choosing a fruit tart, bowl of sherbet or angel food cake topped with berries and creme fraiche or vanilla yogurt.
Aperitifs and other after dinner cocktails: Keep your portions small. This is why choosing an aperitif is a better idea than having a mug of butterscotch apple cider. Here are a few great recipes for aperitifs from the Wine Enthusiast.
In general, watch the butter. We butter our rolls, we butter our veggies and we put butter in almost every dish we make during the holidays. While buter is better for your heart than margarine, it is not better for your thighs. Go easy and skip when you can. Top potatoes, veggies and other dishes with plain yogurt instead.
Enjoy your holiday and stay tuned for the next "Do This, Not That" Holiday Edition, when we will discuss gifting.