Do Rihanna's New Skinny Brows Mean It Will Soon Be Time To Pluck?

By
SheSpeaksTeam
Aug 03, 2018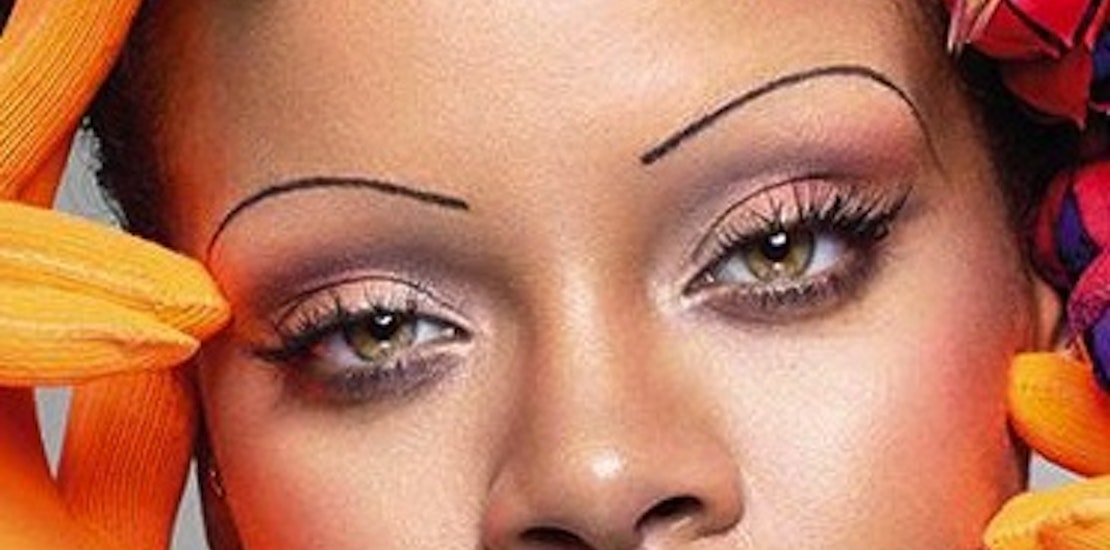 Just when you tossed your eyebrow tweezers in the trash and vowed to never pluck again, there is talk of the skinny brow coming back in style. Many have joined in the bushy brow trend, forgetting the days in the early 2000's when everyone sculpted their brows to thin perfection. But now, after Rihanna has made her boundary breaking debut on the cover of British Vogue sporting a set of impossibly thin eyebrows - the world holds its breath and braces for a new brow trend.
Mashable reports about the reaction on social media to the possibility of the skinny brow making its way back into fashion after Rihanna's ground breaking Vogue cover hit the stands. The singer became the first black woman to be featured on British Vogue's September issue in their more than 100 years in circulation.
On the cover of the magazine, Rihanna looks deeply into the camera framed by a gorgeous flower-festooned head piece and makeup that one could only describe as ravishing. And Rihanna's pencil thin brows are...well...kind of beautiful. But that doesn't mean that women all over the internet are ready to pluck away their brow hairs.
One Twitter user writes of a possible new trend, "We can NOT let thin eyebrows return I don't care what queen Rihanna tries to subject us to. Resist" And another user tweets, "Before you sleep tonight neither one of us is Rihanna...keep your eyebrows it's not that deep." And finally, one woman simply writes, "I'm not making my eyebrows skinny and Rihanna can't make me."
What do you think of Rihanna's look on the cover of British Vogue?
Would you welcome a return to the skinny eyebrow trend or are you all about the natural look?