Disabled Community Voices Offense Over Kylie Jenner Wheelchair Photos

By
SheSpeaksTeam
Dec 06, 2015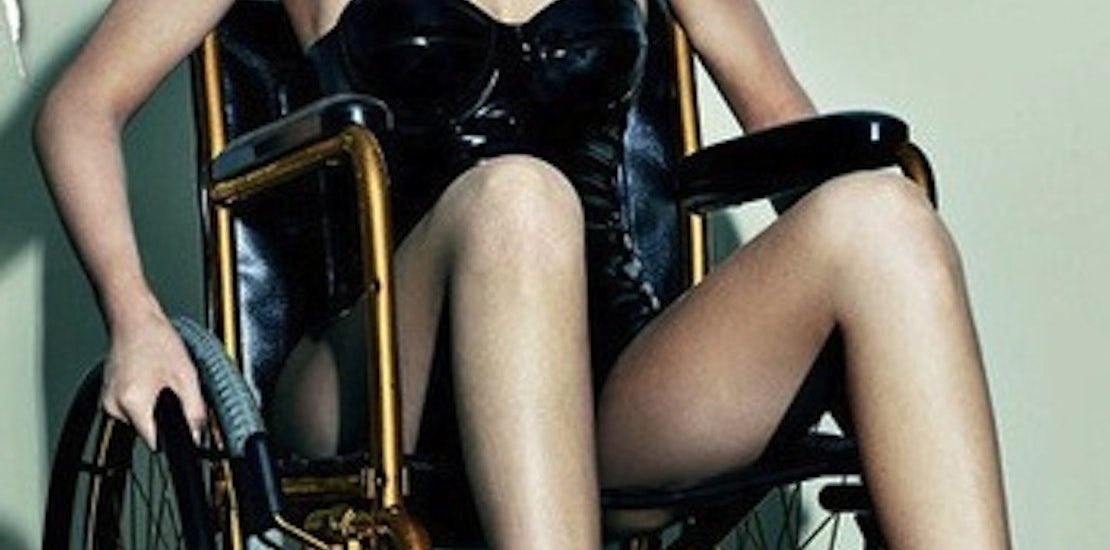 We are used to seeing models and celebs try on some pretty wacky stuff in the name of fashion, but Kylie Jenner's latest spread in Interview Magazine has many people offended over the celeb being featured in a wheelchair. Many people within the disabled community argue that it is in poor taste to have an able-bodied model in a wheelchair, especially when there are disabled models who are available and rarely receive work in the fashion industry.
Fox News reports about the negative attention Jenner's Interview Magazine photos have received and the subsequent response from the magazine. The magazine's officials are quoted from E! News standing by the photos of Jenner in a wheelchair saying, "At Interview, we are proud of our tradition of working with great artists and empowering them to realize their distinct and often bold visions. The Kylie Jenner cover by Steven Klein, which references the British artist Allen Jones, is a part of this tradition."
But people like Chelsey Jay who is the director of a campaign calling for more diversity within the modeling industry, Disability for Models of Diversity, doesn't think the magazine should be excused for being 'artistic'. She feels that Interview Magazine failed here saying, "It's very bad taste that it's deemed 'artistic' to place a celebrity figure in the position of a disabled person in an editorial sense. However in reality, the fashion industry shuns actual models who in real life, depend on these mobility aids, yet are excluded for this exact reason."
Jessica Jewett, a member of the disabled community and wheelchair dependent herself, also found the spread offensive. She explains, "Kylie posing in a wheelchair when she doesn't actually need a wheelchair is harmful to the disabled community on two levels. It's making light of extremely difficult lives often lived below the poverty level, and also it's taking away jobs in the media from actual disabled models and actors. This is a huge problem in show business today. While you might see more people in wheelchairs on television, movies, or magazines, most of those people are actually actors pretending to have disabilities."
What do you think of Jenner's photos taken in a wheelchair for Interview Magazine?
Do you think the magazine owes the disabled community an apology or is it fine when it's in the name of art?