Dijon Maple Crockpot Chicken
submitted by jjilljacoby {1 Recipe}
Prep Time:
5 Mins
Cook Time:
5 Hrs
Total Prep + Cook Time:
5 Hrs 5 Mins
Level:
Easy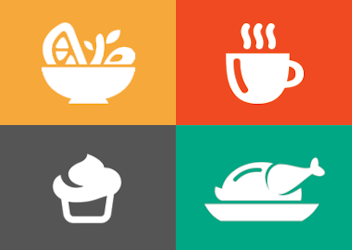 Makes: 4 servings
Description: I have been following the Candida Diet to get healthy and loose weight. This has become my favorite recipe. I have added olives or artichoke hearts at times to change it up. I have also added raw white rice (not part of Candida Diet) during the last hour or so since it makes plenty of liquid to cook the rice. I usually use bone in thighs even though the recipe calls for boneless.
Ingredients:
1.5-2 pds boneless chicken thighs
1/2 cup dijon mustard
1/4 cup maple syrup
1 T red wine vinegar
1T rosemary

Instructions: Plop chicken in the crockpot. frozen is fine
Mix the rest of the ingredients together in a bowl.
Dump over the top of the chicken.
Cook on LOW for 8 hours or HIGH for 3-4 hours. Check to be sure chicken is thoroughly cooked. If your chicken is thawed, it will likely only take about 5-6 hours to cook on LOW or 3-4 hours to cook on HIGH, but again, always be sure to double check temperatures! Different crockpots cook at different speeds. The good news is this dish won't dry out if it's left in for a tad too long.
via Candida Diet Facebook Page
Other recipes in main dishes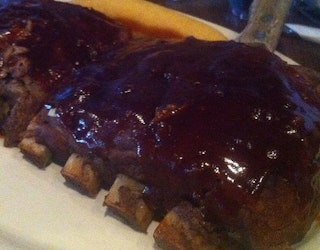 By
nikki2kids
May 29, 2012
Slow cooked BBQ ribs so tender they fall right off the bone!
Read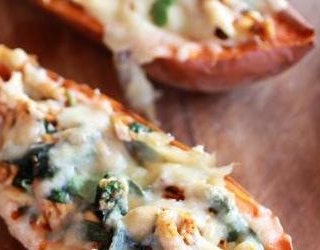 By
rigbysmom
Oct 05, 2017
Delicious stuffed sweet potato skins that you and your entire family will LOVE!
Read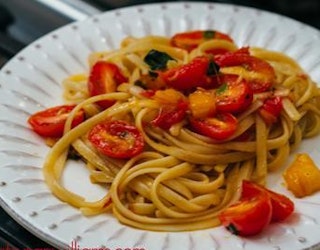 By
thatSusanW
Apr 19, 2018
Nothing could be easier, or more fresh and delicious, than this pasta, which takes advantage of the freshest of summer ingredients: ripe cherry tomatoes,…
Read