Did Mark Zuckerberg Mean To Stir Vaccine Controversy With His Latest Baby Photo?

By
SheSpeaksTeam
Jan 11, 2016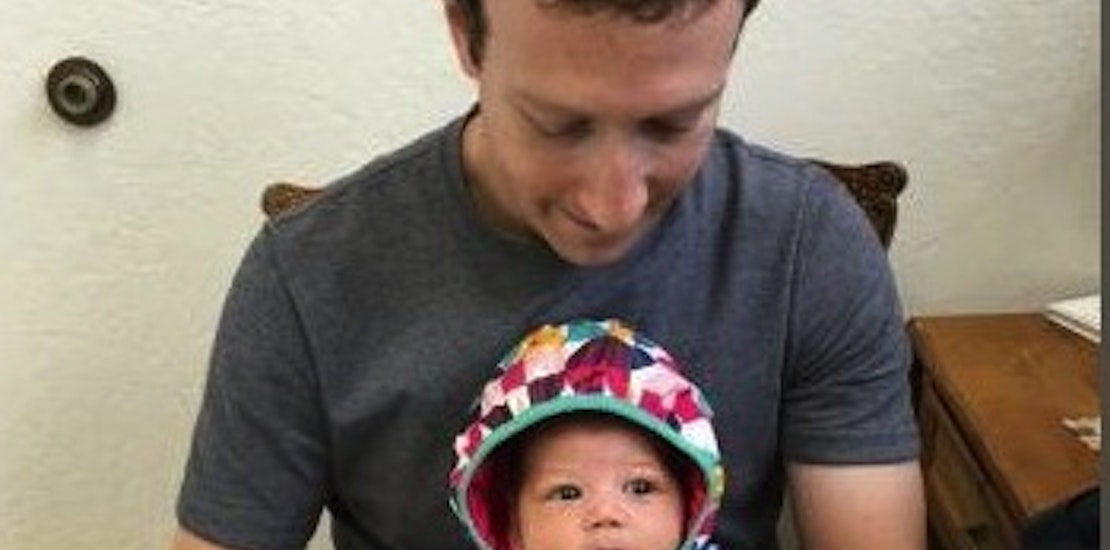 It seems that Mark Zuckerberg has made a clear statement about his thoughts on childhood vaccinations, whether he meant to or not. The Facebook founder and first time father showed off his little bundle by posting a photo on Facebook of little Max with the caption, "Doctor's visit -- time for vaccines!" It may not seem like a bold statement, but to anti-vaxers (especially his neighbors in the Silicon Valley) he may as well have drawn a line in the sand.
Zuckerberg's post garnered mostly praise for vaccinating his daughter, but there were some who voiced their concern over the safety of childhood vaccines. One of his 47 million followers wrote, "I won't play Russian roulette with my kids ever again. vaccines are a one dose for all. But yet so many people have allergies and you NEVER know when you are gonna react to them until it is too late. It is not worth the risk. Plus vaccinated or not anyone can contract a disease."
But many others were quick to thank Zuckerberg and point out the misinformation that many people believe regarding vaccines. A follower explains, " As someone with autism, with a son with autism, as someone who is constantly watching good people put their own children at serious risk because of old, fraudulent fears of vaccines and autism... thank you for being sensible. Thank you for doing what's right and also for showing everyone else that it's the right thing to do as well."
The link between autism and vaccines is highly debated, with many of those in the anti-vaccination movement relying on a now retracted study from 1998 where a doctor purported that the measles, mumps and rubella (MMR) shot could lead to the disorder.
Zuckerberg clearly stands behind the new strict laws in his home state to encourage more parents to get their kids vaccinated. A CBS News report quotes California's Gov. Jerry Brown when he passed a law disallowing parents to claim "personal belief" exemption as a reason to not vaccinate their kids. He says, "The science is clear that vaccines dramatically protect children against a number of infectious and dangerous diseases. While it's true that no medical intervention is without risk, the evidence shows that immunization powerfully benefits and protects the community."
What do you think of Mark Zuckerberg's controversial post?
Do you think he was just taking a milestone photo or was he making a statement?