Designer Stella McCartney Delivers Brand New Bra For Breast Cancer Awareness Month

By
SheSpeaksTeam
Sep 30, 2015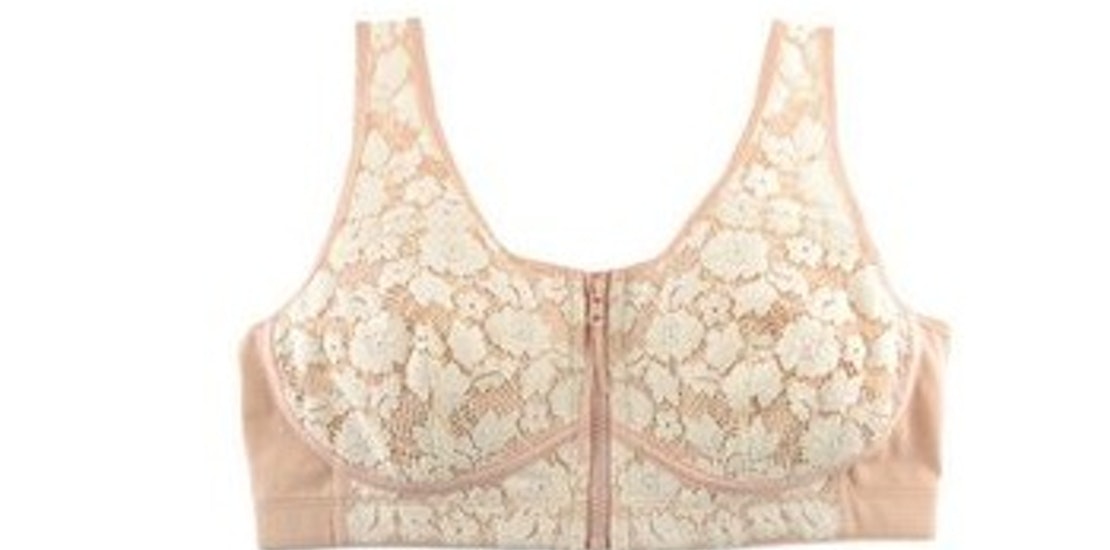 How are you observing Breast Cancer Awareness Month? Let us know in the comments below and we'll make a $50 donation the National Breast Cancer Foundation, Inc. on your behalf. Their mission is to end breast cancer forever. Together, we can make a difference.
We know what one person is doing to build awareness about the fight againt Breast Cancer. Designer Stella McCartney is no stranger to the uphill battle of breast cancer. After losing her mother Linda to the disease in 1998, the designer has become much more in tune to the struggles cancer patients must face each day. That's why, in honor of October's Breast Cancer Awareness Month, which starts today, McCartney is launching a post-mastectomy bra that offers functionality, comfort and femininity - three things that don't generally go together when discussing post-surgical lingerie.
Vogue reports abot the new post-mastectomy bra line called the Louise Listening (Louise is McCartney's middlename) that will be debuting October 1st. Most bras currently offered for post double mastectomy patients come in only one or two colors, white or off-white, and look more like something from a hospital than a department store. But McCartney's design boasts both comfort in the healing process and a little lace to boot.
The Louise Listening bra comes in an ultra feminine soft-blush color with white lace trim. The bra also caters to the needs of mastectomy patients with provided compression for healing, deep sides, underwire free for comfort, and a zip front making it easier to slip on and off. McCartney also has a message for those with breast cancer saying, "Cancer and mastectomy cannot destroy you, they cannot win. We want to deliver on all fronts by providing technical support and comfort while women heal, without sacrificing on style, fashion, femininity, and fit. We wanted to give all of that to the woman who is battling through this."
Proceeds from sales of the new bra will go to the Hello Beautiful Foundation in order to create a center for women and families battling breast cancer in London.
What do you think of Stella McCartney's new post-mastectomy bra?
How do you plan to raise awareness about breast cancer this October?
This contest is open now through October 30th to USA residents at least 18 years of age. No purchase necessary. Winner will randomly be chosen and made aware of their donation.