Denny's Customer Saves Christmas For Single Mom of Four

By
SheSpeaksTeam
Dec 25, 2017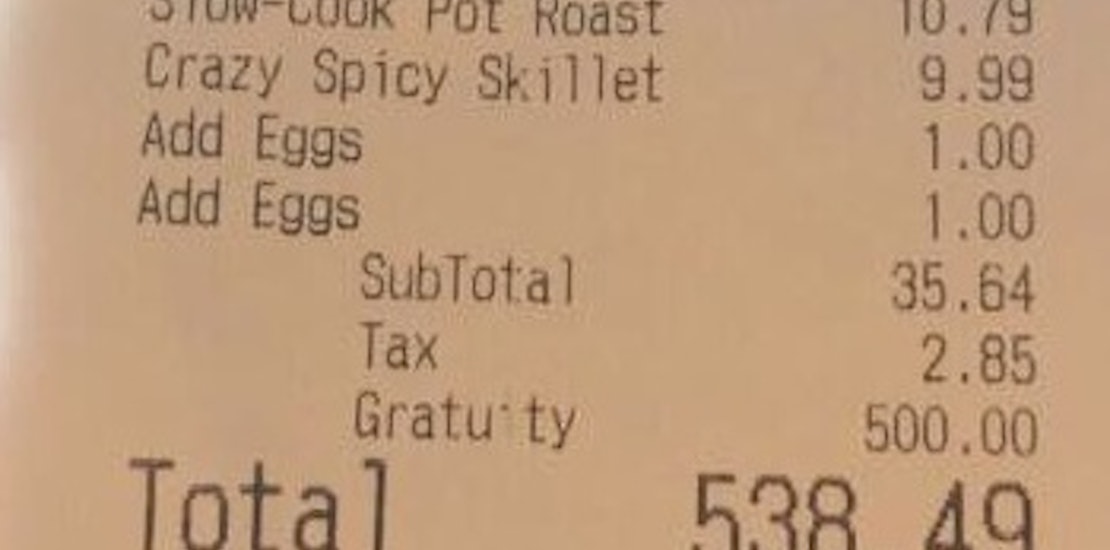 Being a single mother during the holidays comes with its own set of financial quandries. Mom to 4 young kids, Trisha Murphy, was recently dealing with just these challenges. That is of course until a customer left her a tip big enough to save Christmas for her and her 4 children.
CBS News reports about the Maine mom's lucky break when a generous man came to have lunch at the Denny's she works at one afternoon. Murphy is something of a jack of all trades in order to support herself and her children. She works between 50 and 60 hours a week at a nursing home and picking up shifts at her local Denny's to bring in a little extra. On top of that, she spends another 18 hours a week studying to become a certified nursing assistant. She adds, "I also clean and paint here and there."
Since the mom had not yet finished her holiday shopping and was facing a $735 bill after experiencing car trouble, she went to work at Denny's one Saturday wondering how she would give her kids a decent Christmas this year. Murphy explains, "I went into work, racking my brain as to how I was going to pull this off."
After making small talk with a table of three men who asked her about Christmas plans, she cleared their table thinking nothing of it. She had told them her four children were eagerly awaiting the arrival of Santa this year and went on with her usual tasks. But upon picking up the table's check and realizing they had tipped her a whopping $500, 15 times the $35 lunch bill - Murphy was in shock. She says, "When I saw the tip, I thought I was going to faint. I thought, for a second, that it was a mistake. Then I had to fight back the tears." And all the man who paid the bill did was smile and say, "Merry Christmas, Dear." Murphy was in such shock she did not even get the man's name before he left.
Murphy explains how the man's extremely generous act has helped her immensely. She says, I don't have to stress about giving them a Christmas. I'll be able to spend more time with them than if I had had to work extra shifts to cover the deficit." Murphy adds, "He literally saved Christmas for my children and I. There are still genuinely good people in the world still. This man had never met me before, knew nothing about me, and did something that generous. I can't even fathom it, still."
What do you think of this woman's story?
Have you performed or received any acts of kindness during the holiday season?
*Photo courtesy of Trisha Murphy's Facebook*