Demi Lovato Talks Recovery and Compares Four Years of Dresses From the VMA Red Carpet

By
SheSpeaksTeam
Aug 27, 2014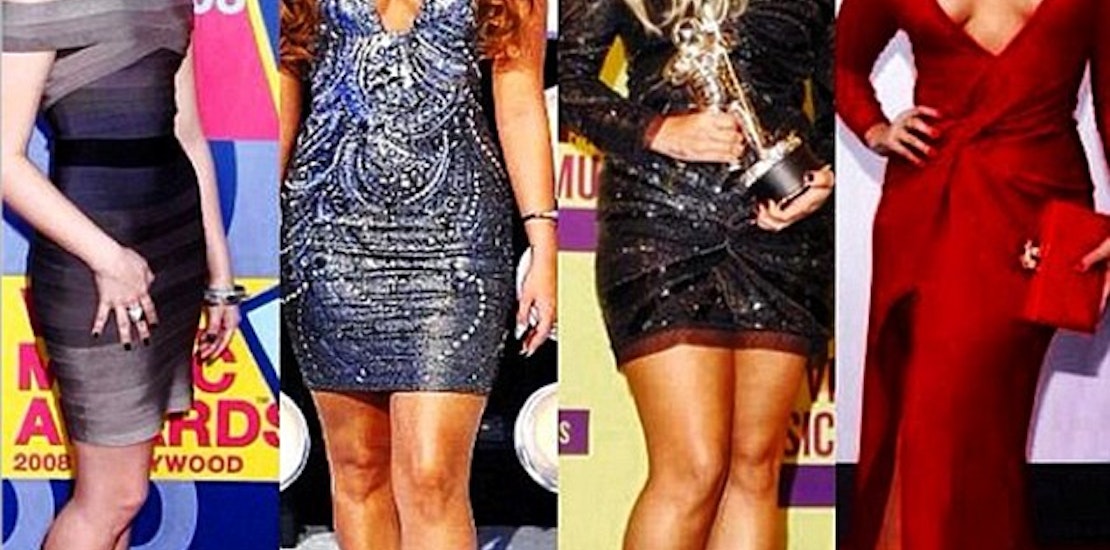 Still ogling over the VMA and Emmy dresses worn on the red carpet recently? Singer Demi Lovato has an interesting take on her past outfits and how it relates to her own personal recovery from eating disorders and drug addiction. It's no secret that the "Really Don't Care" singer has had issues with her body in the past, People reported about the star's eating and cutting disorder she received treatment for in 2010. But now just four years later the 22-year-old seems to have a whole new spin on how she perceives herself and the importance of being comfortable in your own skin.
Lovato recently posted a photo to Instagram comparing the dresses she wore the last four years to the VMA's. She explains the insecurities she felt in the dress from the first picture saying, "This picture makes me feel so many mixed emotions. I remember the day I wore the dress in the very first picture. I remember asking for Spanx to flatten my stomach because I [used] to feel so heavy and 'fat'. Now looking at this picture, you can clearly see my hip bones. It makes me sad because I wasted so many years ashamed of my body when I could've been living the happy and healthy life I live today."
The singer, who was also treated for drug and alcohol abuse, has seen quite a life for such a young woman and she's been very open about her struggles and recent recovery writing a memoir in 2013 titled "Staying Strong: 365 Days a Year". Lovato even admitted to Access Hollywood that during her struggles she couldn't go 30 minutes without having cocaine and would smuggle the drug onto airplanes while traveling. She reveals, "I'm very, very good at manipulating people and that was something that I did in my disease, I would manipulate everyone around me. There were times I would just continue to lie, so that everything looked OK on the outside."
But the singer seems to have made a complete turn around as she takes a look at the last and most recent VMA picture of her in the red dress and writes, "It TRULY just goes to show you that your perceptions can lie to you. OR they can make you learn to enjoy life. Fortunately looking at the picture of myself in the red dress yesterday, I not only feel so grateful for the love and support I've had from fans, friends and family, but … I also feel … beautiful." She adds, "I'm so excited to live my life the way I deserve to," she wrote, "and to the complete fullest."
Are you a Demi Lovato fan?
What do you think of how Demi Lovato has transformed over the past four years?