Decadent Desserts for Valentine's Day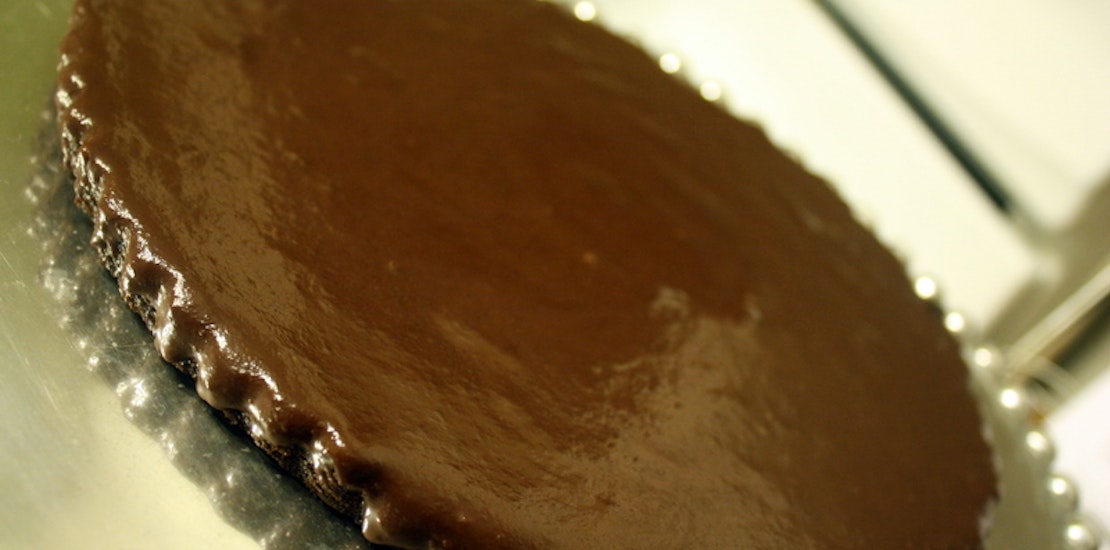 With Valentine's Day right around the corner, here are some desserts that are sure to satisfy your love's taste buds:
Chocolate Honey-Almond Tart
Giada did it again. This is one of my favorite desserts to make and it is really so simple. It does need to sit in the refrigerator to firm up so I would suggest doing it the night before. This tart is great to serve at a dinner party because a little bit goes a long way. Trust me, you will be licking your fork in delight as you eat this chocolate masterpiece!
Click here to download the recipe.
Raspberry Cheesecake
My husband adores cheesecake. I don't make it as often as I should, so I decided to treat him after the short ribs with this rich dessert one Friday night. This cheesecake was thick and creamy yet didn't feel heavy because of the lemon undertones. We did not serve the raspberries on the cheesecake but I certainly think it would taste wonderful.
Click here to download the recipe.
To find meals to accompany these desserts, check out my blog, The Uncontainable Truth. I hope that you try out some of these recipes to make this Valentine's Day extra decadent for you and your loved one.
Till next time, let your light shine!
Blessings, christen
Like these recipes? Share them on Facebook, Twitter, and Pinterest.
Want another gift to give this Valentine's Day? Download our FREE e-book, God's Love for Me, on Tuesday, February 14th.