Dating App Created By Women Focuses More On Personality Than Appearance

By
SheSpeaksTeam
Oct 20, 2016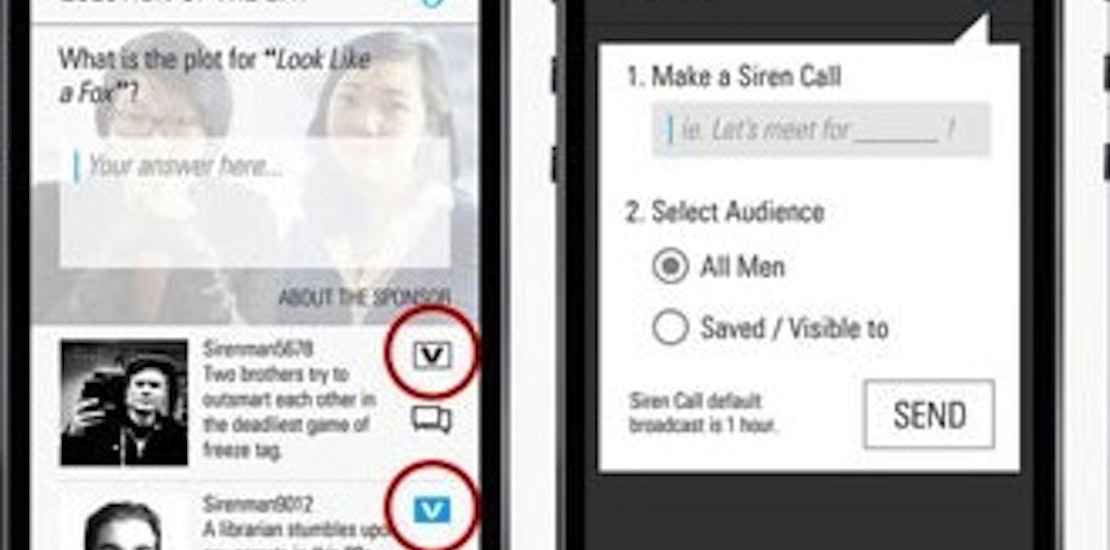 If you're tired of the Tinder-style swipe datings apps then you may be interested in a new more sophisticated app that allows users to find potential mates based more on personality than looks. The new app called Siren was created by two women who were tired of feeling like they were shopping for merchandise rather than a date on apps like Tinder.
Business Insider reports about the new app created by Katrina Hess and Susie Lee and explains how it works. Hess and Lee came up with the idea after becoming frustrated with the way most dating apps work. Lee explains, "The swiping interaction is fun, but when you apply that to people, you're reducing people to objects. Whether it's shoes or humans, you can do the same interaction: push them away or pull them closer." She adds, "We want to fight this idea that you're shopping for humans."
Rather than getting a quick view of a person and deciding whether to swipe left or right, Siren allows users to answer a slightly revealing question each day to share with potential daters. Users who read the question and answer can see other user's answers and decide if they can relate to the way they answer questions. Some of the questions posed on the dating app are things like, "What are your favorite smells?" or "What was your favorite book when you were a kid?".
Little by little, users can get an idea of people's personalities and then decide if they might make a good match. The user-created profiles are similar to other apps, but you only get one picture to display and you even have the option to temporarily blur your photo until you are ready to reveal yourself. The app's official message is, "Fight the swipe! People are more than just a photo." The app is currently only available in New York City and Seattle, but Hess and Lee are hoping to expand nationwide one day.
What do you think of this new more personality-based dating app called Siren?
Do you think you would prefer something like this over apps like Tinder?