Dark Zucchini Bread
submitted by msfriendly {3 Recipes}
Prep Time:
20 Mins
Cook Time:
50 Mins
Total Prep + Cook Time:
1 Hr 10 Mins
Level:
Easy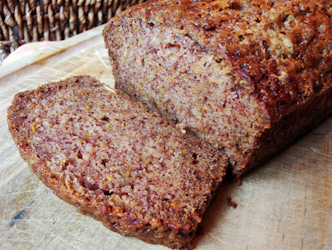 Makes: 1 loaf
Description: This is my grandmother's recipe and has been a favorite fall bread in our family for many years.
Ingredients:
3 eggs
1 cup vegetable oil
2 cups brown sugar
3 tsp vanilla
3 cups grated zucchini
1 tsp molasses
4 cups unsifted flour
1 tsp salt
1 tsp baking soda
2 tsp cinnamon
1/2 cup chopped nuts, if desired

Instructions: Beat eggs. Add oil, brown sugar and beat well. Add vanilla, grated zucchini and molasses. Beat. Mix dry ingredients and nuts. Add to mixture and beat well. Put in a greased and floured loaf pan. Bake at 350 for 50-60 minutes.
via My Grandmother
Other recipes in breads & muffins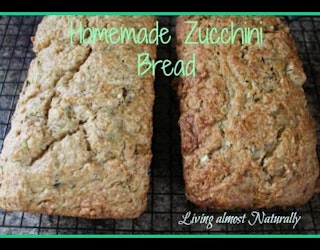 By
Livingalmostnaturally
Aug 28, 2013
Homemade Zucchini Bread
Read

By
cortksimmons
Jul 15, 2014
Delicious cake-like bread that will become your new favorite Fall recipe. Given from my neighbor and now everyone says it's the best quick bread they've …
Read

By
maple4trees
Apr 04, 2012
Sweet rolls with an empty center, just as the tomb was on that Easter morning!
Read