Dad David Beckham Defends His Decision To Give 4 Year Old Daughter Pacifier

By
SheSpeaksTeam
Aug 12, 2015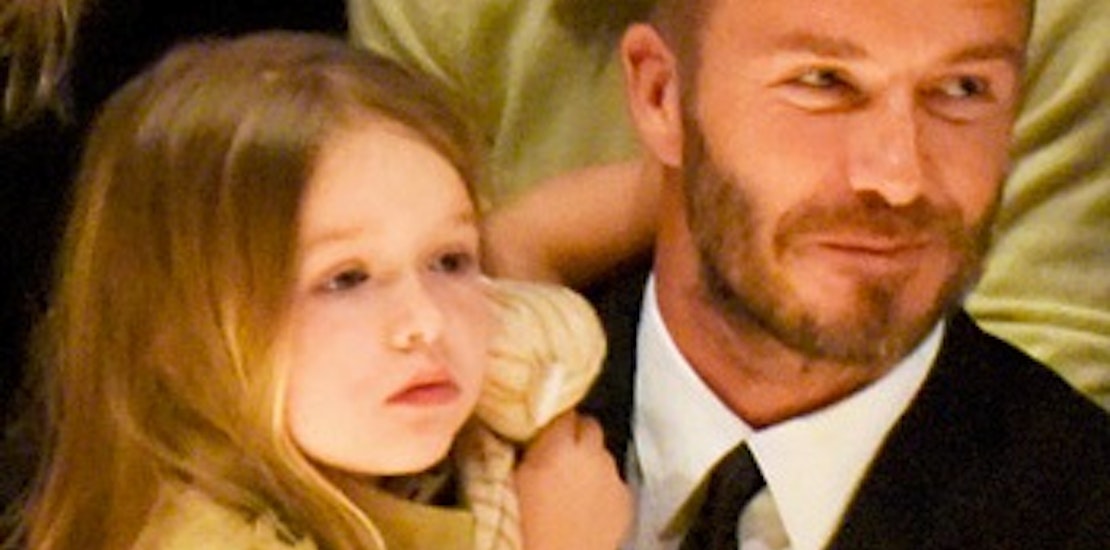 If there is one thing most parents can agree on it's that we all have different parenting styles. Famous dad, soccer hunk, and husband to Victoria (Posh-Spice), David Beckham, recently sounded off after being criticized for allowing his youngest daughter Harper to use a pacifier.
Celebs have been told a thing or two about pacifier use in the past, like when photos of a 4 year old Suri Cruise with pacifier in mouth turned up and ignited a firestorm of controversy. Now, a photo of David and his 4 year old daughter hanging out in West Hollywood has struck a chord with binky critics saying Harper is far too old to be using a "dummy" (British term for pacifier).
Though the soccer star may be more used to getting into confrontations on the field, Beckham decided it was time to fire back when the Daily Mail called his parenting choices into question.
The Daily Mail published an article with the question, "Why does Harper, four, still use a dummy? Experts warn David and Victoria Beckham's little girl may end up with 'speech or dental issues' if she continues to use one". David responded to the report on his Instagram saying, "Why do people feel they have the right to criticize a parent about their own children without having any facts?? Everybody who has children knows that when they aren't feeling well or have a fever you do what comforts them best and most of the time it's a pacifier so those who criticize think twice about what you say about other people's children because actually you have no right to criticize me as a parent…"
What do you think of the reports about Harper Beckham using a pacifier?
Do you think David Beckham was right to defend his parenting style after reports called him into question?