Couple Says "I Do" At Their Taco Bell Wedding

By
SheSpeaksTeam
Jul 10, 2017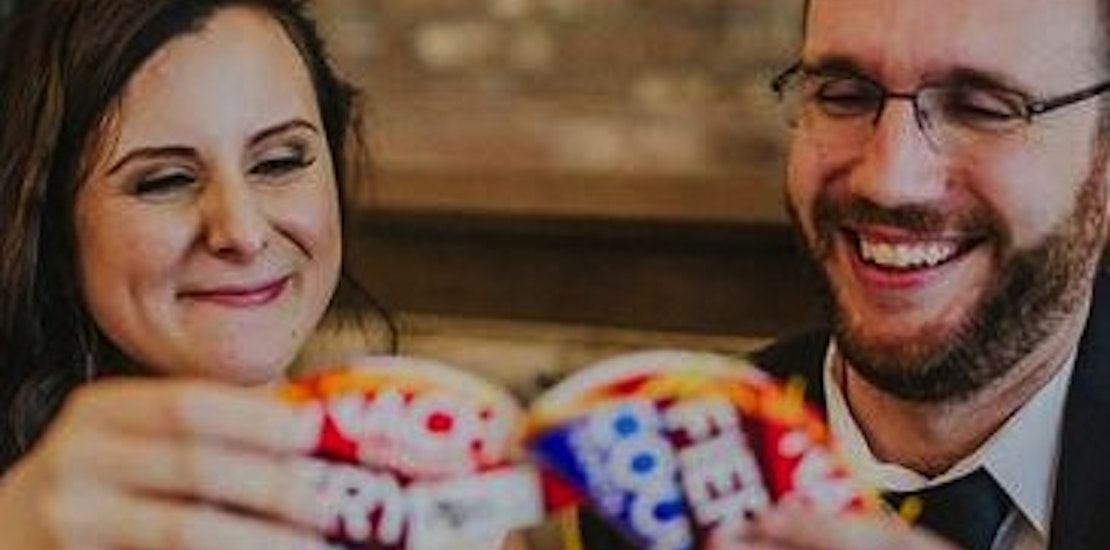 When most couples imagine their perfect wedding, they may dream of waves lapping on the shore at sunset or perhaps a more traditional family wedding at your local church or synagogue. But for one couple, their favorite fast-food destination was the perfect destination to say "I do".
Today reports about Dan Ryckert and Bianca Monda's Taco Bell wedding that was surprisingly tasteful and perfect for the couple's fun style. Pod-caster and number one fan of Taco Bell, Dan Ryckert found himself in the perfect position when winning a contest to have his wedding at the Tex-Mex fast-food joint.
The fast-food restaurant's newly opened wedding chapel in Las Vegas hosted the couple's nuptials and provided all of their favorite menu items and Taco-Bell themed accoutrements. Though Ryckert was a little doubtful at first that his bride-to-be would be into a fast-food taco wedding on their big day, she was surprisingly game for the unique theme. And once Ryckert actually won the contest, his family was on board as well. Ryckert explains, "I sat down with her parents ahead of time and they actually thought it would be a really unique opportunity. They were supportive and gave their blessing."
So, what does a Taco Bell wedding look like you may ask? Well for one thing, the bride proudly carried a hot sauce packet bouquet and corsage down the aisle. Food consisted of the bride and groom's favorite menu items and a wedding cake made of Cinnabon Delights. The champagne flutes were filled with a spiked blue freeze drink and tacos were served to guests on silver platters.
What do you think of this unusual wedding?
Does this sound like the wedding of your dreams?