Couple Ditches Wedding Budget Plans To Give Back in a Big Way

By
SheSpeaksTeam
Feb 17, 2015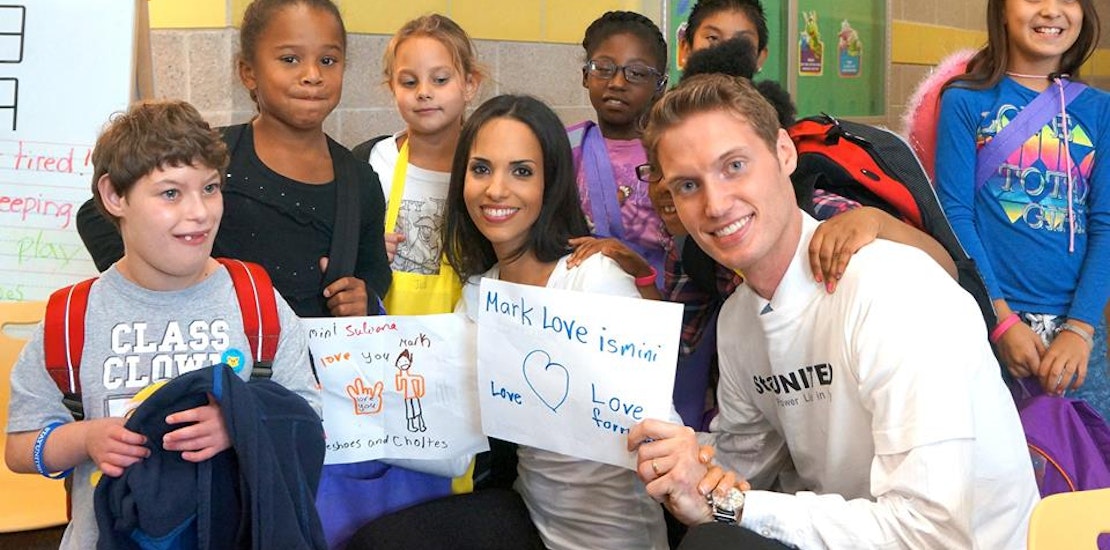 Couples juggling a wedding budget have many decisions to make, like how much should go towards food, entertainment, favors, the dress, etc. But one couple decided to think completely outside the box and use their wedding budget to go on a cross country journey of helping people.
CNN reports about the couple, Ismini and Mark Svensson, that ditched their wedding plans to take part in cross country trip in which they do one good deed in each and every state. For the past two years the couple has been spending the money they had set aside for a big wedding to help strangers around the country.
Ismini explains the trip they call "50 Ways of Giving Back" and why they chose this rather than a traditional wedding. She says, "We were actually planning a big wedding reception and honeymoon. We realized that our way of celebrating our love would be different, and we came up with 50 Acts of Giving Back."
Part of the couple's inspiration comes from Ismini's late father who passed away from a sudden heart attack during a college scholarship charity event in which he gave a speech about how important giving back can be.
The couple has used Twitter and Facebook to talk to the public about their "50 Ways of Giving Back" trip and they even take suggestions on where to go and what to do during their travels. Some of their good deeds include bringing flowers to cancer patients in North Carolina, assisting the elderly with their grocery shopping in Texas and volunteering at a sports camp for kids with disabilities in Connecticut.
After getting the word out on social media, the Svvensons were pleasantly surprised to see there were donations from some of their supporters. They decided to take the money donated and start a nonprofit called StayUNITED so that they can continue with charity work once their "50 Ways of Giving Back" trip ends.
What do you think of this couple's decision to use their wedding budget for a charitable trip like this?