Company's Coming for Brunch Egg Sausage Casserole
submitted by tnshadylady {1 Recipe}
Prep Time:
30 Mins
Cook Time:
1 Hr
Total Prep + Cook Time:
1 Hr 30 Mins
Level:
Easy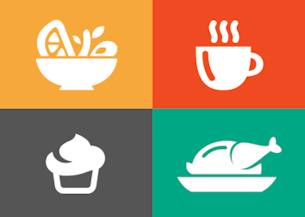 Makes: 12 servings
Description: A hearty, appetizing main dish for brunch. Serve with hot biscuits or toast points.
Ingredients:
1 lb. Breakfast Sausage
6 Eggs, beaten
6 strips Bacon, cooked crisp and crumbled
1 1/2 cups Cheddar cheese, shredded or grated
1 cup Milk

Instructions: Preheat oven to 350F degrees. Spray 9 x 13 casserole dish with non-stick cooking spray.

Brown sausage in skillet until done; drain excess grease well (blot with paper towels after draining to remove more grease). Put sausage in casserole dish, distributing evenly.

Break eggs into large bowl; add milk and beat well. Add salt and pepper to taste. Add cheese to eggs, blend well, and pour egg mixture slowly over sausage in casserole dish. Sprinkle crumbled bacon over top.

Bake at 350F for about 1 hour or until eggs are set. A toothpick inserted into the middle should come out clean. (Oven temps vary; adjust temp and time as necessary for desired results. Do not overcook as this hardens eggs.) Remove from oven and let stand for 5 minutes before slicing and serving.
Other recipes in breakfast & brunch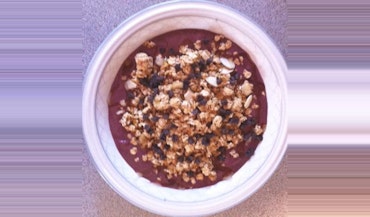 By
socialzigi
Jan 27, 2012
Putting a smoothie in a bowl creates a brand new world of possibilities! You basically turn a smoothie into a yogurt parfait. The best part is it great f…
Read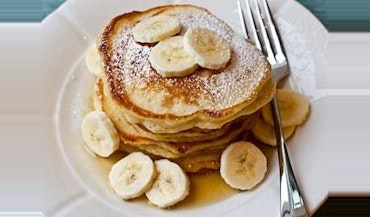 By
Iamrajaa
Oct 10, 2017
Fluffy on the inside, crispy on the outside, and delicately flavored with bananas and honey.
Read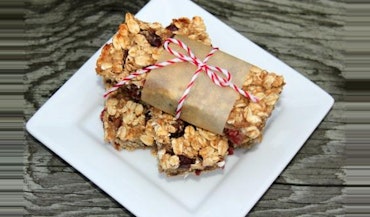 By
MeandMyPinkMixer
Apr 25, 2013
These low-fat granola bars are so easy to make and are a healthy snack on the go.
Read