Comic Legend Joan Rivers Dies at Age 81

By
SheSpeaksTeam
Sep 04, 2014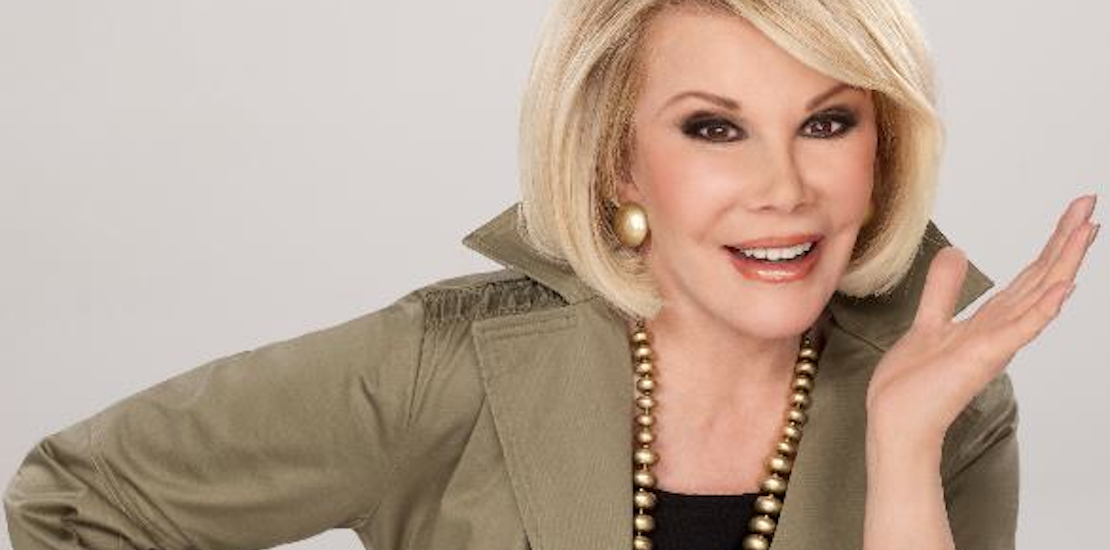 Today the world lost one of the great comedians of our time. Joan Rivers passed away at age 81 after complications from vocal chord surgery.
She had spent the last few days on life support at Mount Sinai Hospital, fighting for her life. Her daughter, Melissa Rivers, confirmed her death on her mother's website today in these words:
It is with great sadness that I announce the death of my mother, Joan Rivers. She passed peacefully at 1:17pm surrounded by family and close friends. My son and I would like to thank the doctors, nurses, and staff of Mount Sinai Hospital for the amazing care they provided for my mother.
Cooper and I have found ourselves humbled by the outpouring of love, support, and prayers we have received from around the world. They have been heard and appreciated.
My mother's greatest joy in life was to make people laugh. Although that is difficult to do right now, I know her final wish would be that we return to laughing soon.
Rivers was one of the world's most famous female comics, known for her irreverent, witty and outspoken personality. She started her career in the 1960s as part of NYC's Greenwich Village scene which included Woody Allen and George Carlin, later stating that she never really fit in. Jonny Carson hired her as his regular guest host on "The Tonight Show" in 1983, making her a household name. When Rivers took over for Carson, there was talk about marriage, kids and other topics that no one had ever really touched on before. She also teased celebrities and made light of the high rate of plastic surgery, often her own.
She started her own talk show in 1987, which lasted only a few years, during which time her beloved husband of 22 years, Edgar Rosenberg, killed himself. Rivers dealt with the death by throwing herself into her work, later taking her daughter along for the ride as fashion critics on E! Entertainment and later the TV Guide Network, working all the award red carpets whilst interviewing the stars she talked about. Along the way, she earned a star on the Hollywood Star of Fame, wrote and directed the film Rabbit, produced a Grammy-nominated comedy album, appeared on Broadway, hosted a reality show on TVLand, sold her own jewelry line on QVC, started a web series and wrote a New York Times bestseller called Diary of a Mad Diva.
She loved the spotlight and she wasn't planning to retire anytime soon. Click here for video highlights of her career.
We hope that she finds laughter in heaven.