By
lisasamples
May 12, 2011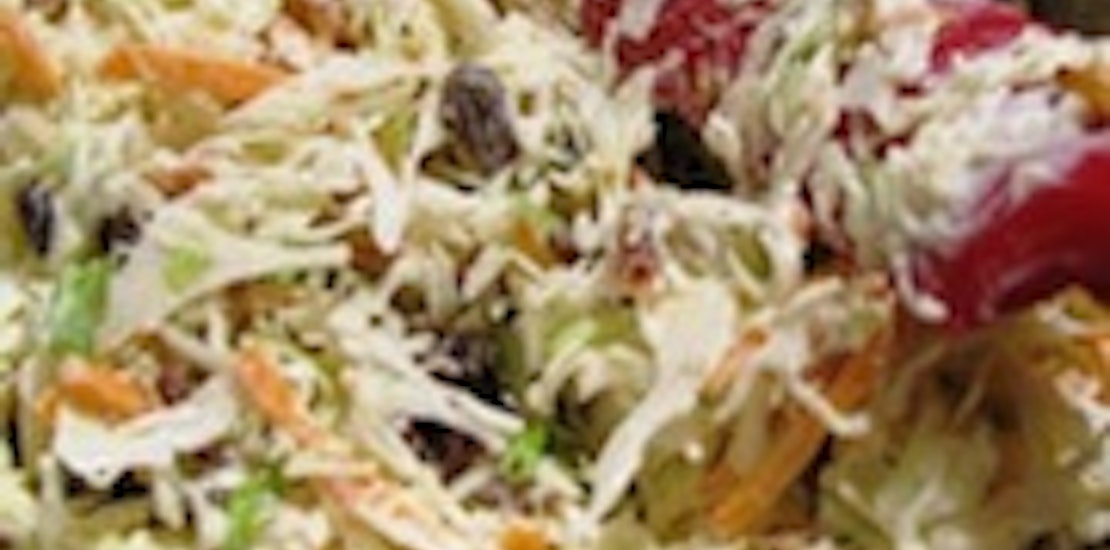 Summer is right around the corner and as we start preparing for the season I decided to share a quick, delicious twist on a summertime favorite – cole slaw. This is a summertime classic in our home and we hope you will enjoy it for years to come.
Summertime Cole Slaw
1 bag pre-shredded coleslaw coleslaw
3/4 cups toasted slivered almonds
1/2 cup raisins (mix of golden & regular for color )
3/4 cups Hellmann's mayo
1/4 cup diced scallions
generous 1/8 cup chopped chives fresh or dried
1/2 Tablespoon granulated garlic
salt & pepper to taste
½ cup chopped Granny Smith Apple (optional)
Mix all ingredients together in a medium size bowl. This is best refrigerated for up to an hour.
Did you know that cole slaw became popular thanks to Richard Hellmann a NYC deli owner? His 1903 creation of a formula for bottled mayonnaise made this shredded cabbage dish a bestseller and standard side dish in America. (source: 'American Classics: Cole Slaw', by John Mariani, Restaurant Hospitality Magazine 1/97)