Coconut Milk Dal (Coconut Lentil Stew)
submitted by mcmomma {1 Recipe}
Prep Time:
15 Mins
Cook Time:
30 Mins
Total Prep + Cook Time:
45 Mins
Level:
Easy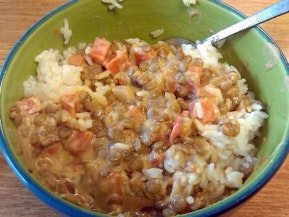 Makes: 4 servings
Description: amended from Oh Taste N See A delicious, sweet and hearty vegetarian stew that can be served over rice.
Ingredients:
1 cup lentils
2 cups broth (or water)
3 carrots, diced
15 cherry tomatoes (halved) or 2 roma tomatoes
1 can coconut milk (I used Lite)
1/4 cup cream of coconut (optional)
1 tbsp curry paste
1 medium onion, chopped

Instructions: Place all the ingredients in a saucepan. Simmer, uncovered for about 30 minutes. (I simmered mine a bit longer because I got distracted on the phone and it just was a thicker consistency, which I actually preferred). You could always add more/additional veggies if you so desired.

I mixed in 1/4 cup Greek yogurt and served mine over jasmine rice.
Other recipes in main dishes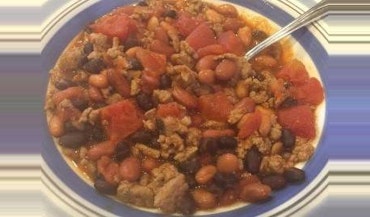 By
Suehna
Apr 16, 2018
A quick, healthy, one-pot chili that's also delicious!
Read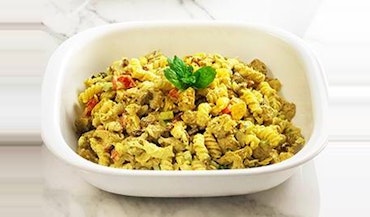 By
CeeGrrn
Oct 07, 2020
This curry chicken, pasta salad has the right balance of spice and sweetness, that the whole family will love. It can be served as a stand-alone meal or …
Read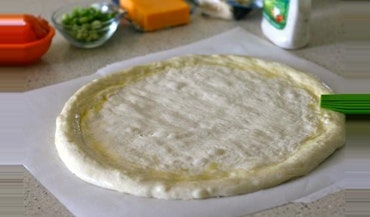 By
coffeelover992
May 01, 2013
Thick- or thin homemade pizza dough- best I've ever had!
Read