Social media is a huge part of our world today. Twitter, Facebook, and Snapchat are just a few of the social apps we've come to check regularly. That said, the hottest, most widely used app is Instagram. Instagram is all about sharing trends and our daily lives.
Even if you aren't the most tech savvy person alive, we've made it simple for you to spice up your IG game. Say goodbye to your so-so feed and say hello to a more up-to-date and sleek-looking 'Gram by checking out these quick #InstaHacks, tips, and tricks to generate better pics.
Enter to win a $50 Amazon gift card!
Step 1 Watch the video below
Step 2 Comment on the YouTube Video here to tell us - What is your favorite #InstaHack?
Or
If you do not use YouTube, Click here to Tweet: "I entered to win a $50 Amazon gift card from @shespeaksup! #InstaHacks #SheSpeaksTV #entry bit.ly/2wHJfhF"
Watch SheSpeaksTV's latest video to see why we love Instagram and what our favorite Instagram Hacks are.
Here are step-by-step directions on some of the #InstaHacks from the video - and more!
1. Reorder Your Filters: If you are an avid Instagrammer, you're likely to have a few go-to filters. Well, you can actually reorder them to your liking with these simple steps!
When posting a photo or video, go to Filter
Scroll to the end of your filters and tap Manage
Press and hold the three line icon next to each filter on the left-hand side of the screen to rearrange the order of your filters
Check or uncheck the circles next to each filter on the right-hand side of the screen to hide or un-hide filters
Click Done to save your settings
2. Get notifications from your favorite people/brands when they post new content: Do you have that one, or a few, accounts you just can NOT miss out on when they post new pictures? Well have no fear, you can choose to receive a notification every time that user posts by simply turning on push notifications for them individually.
Here's how:
Visit the profile page of the account you'd like to get notifications for
Tap the three dots icon in the upper right-hand corner of the screen
Select Turn on Post Notifications
Changed your mind? Follow the same steps to turn off notifications.
3. Geotag your images/videos: Did you know geotagged content gets 80% more engagement? Users usually browse tagged locations to view and follow others in the same area. That means more people can see YOUR posts, how cool is that?! It's super simple to do too!
Here's how to do it:
First, turn on geotagging in your camera app by going to Settings>Privacy>Locations Services>Camera. Slide to "on." You will notice that the name of the location shows up in your Camera Roll. Now, whenever you try to post a picture on Instagram with the geotag feature, you'll see that the location of where the photo was taken, not where you currently are, will show up!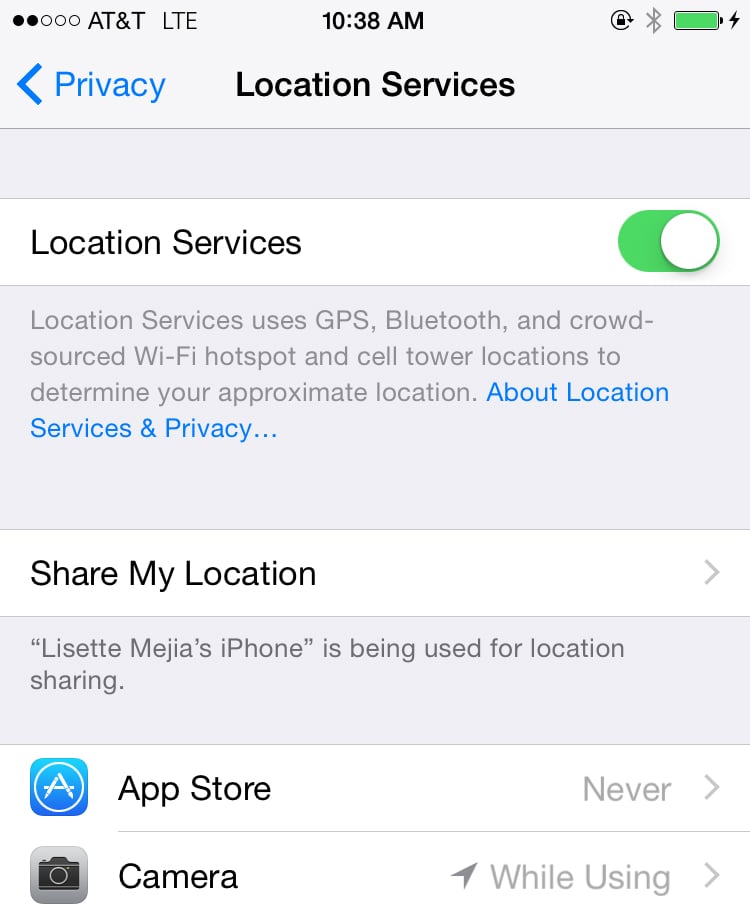 4. Insert line breaks into your bio and captions: Want to make your posts and bio more visually appealing? Huge blocks of text on Instagram are difficult to read and may get overlooked. Fortunately, we have an #InstaHack that allows you to turn that ugly and long text into an organized paragraph! There are actually two ways to do this.
First Way:
Open up a notes app and write out your bio as you'd like it to appear, line breaks included
Select all the text and choose Copy
Open the Instagram app and paste the text from your notes app into your bio field.
Tap Done to save your changes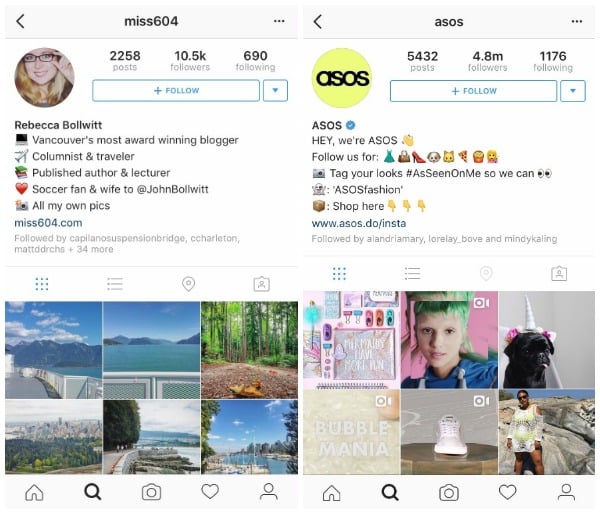 Second Way:
When you write a caption in Instagram, you'll see the keyboard doesn't give you an option to press "Enter" or "Return." Luckily, all you have to do is press the "123" key in the bottom left-hand corner of the keyboard, and the "Return" key will appear on the bottom right. Volia! Now you will have the best looking posts and bio on Insta!
5. See all of the posts you've liked: Have you ever been curious to view all of the photos you've ever liked? Well, you actually can with this simple hack! All you have to do is go to your profile and click the "Options" button, which is the gear icon on iPhone/iPad, and three dots on Android. Then, click "Posts You've Liked." Now you can see every picture you've ever liked on the 'Gram!
6. Create a collection of saved photos: Last but not least, have you ever seen a post on your feed you wanted to come back to later without having to hunt it down? Well, there's a hack for that! Instagram gives you the option to save or bookmark specific posts in collections that you can create.
Simply go to your profile, tap the bookmark icon on the top-right menu above your photos.
Select the "Collections" tab, and tap "Create Collection." You can make multiple collections for specific categories as well.
Hit "done," and you can start adding photos to your collection. To do so, tap the bookmark icon below the post you want to add. Go back to your saved photos by following the previous steps. To add them to your collection, select the collection you want to add to, and tap "Add to Collection" and then, you can add any of your saved photos.
These are just a few of many helpful tips and tricks that you can try out to help enhance your profile's presence on Instagram. Not only can you use this creative app to its full extent by displaying more visually appealing content, you can be more selective with which brands pop up on your feed to spark inspiration. Which #InstaHack is your favorite?
*One lucky commenter or tweeter will be chosen at random to receive a $50 Amazon gift card. Giveaway is open through August 29th, 2017 to U.S. residents at least 18 years of age. Entrants must be a member of SheSpeaks. If you are not a member, click here to join. Winner will be notified by email.