Citrus Cake from a Mix
submitted by christinetheblessed {1 Recipe}
Prep Time:
10 Mins
Cook Time:
50 Mins
Total Prep + Cook Time:
1 Hr
Level:
Easy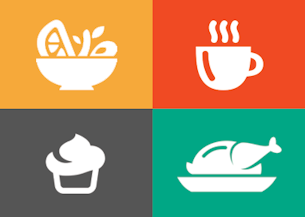 Makes: 1 Cake
Description: Add your favority flavor jello gelatin to the mix and juice for a light, sunny and delicious take on boxed cake mix.
Ingredients:
1 box white cake mix
2 small box sugar free jello gelatin or 1 large box
2/3 c vegetable or canola oil
1 c juice to match the jello flavor
2 tsp extract (optional)
4 large eggs
1/2 c garnish such as nuts, candied fruit peels, skittles, edible flowers (optional)
1 can white frosting

Instructions: Spray your pan with Pam or Crisco Baking (not Cooking) Spray or otherwise butter and flour it.
Mix first 5 ingredients 3 minutes with electric mixer on medium. Scrap down sides if necessary.
Add eggs one at a time and mix well, approx 3minutes on medium.
Pour into baking pan, and bake at 350 for 45-50 minutes.

Cool in pan 30minutes then turn onto rack to complete cooling.
Traditionally frost the cake or make a glaze as follows:

Glaze:
Place frosting in microwavable bowl or measuring cup with spout. Microwave in 30 second increments until very thin. Drizzle over completely cooled cake. You can add flavor to the glaze by adding 3-5 tsp extract or 6 - 8 tsp juice and mixing well before pouring over cake. Let glaze dry then garnish with your choice of toppings.

I made this cake in orange flavor for Easter 2012 and it was a huge hit decorated with jelly beans. I'm looking forward to making a 4th of July in strawbeery and Halloween in lime. If your grocer has a Latin foods aisle I recommend using Goya brand canned juices and nectars. The flavors are much more intense that any in the standard juice aisle.
via Tammy Yoyomax
Other recipes in desserts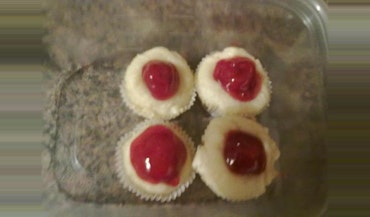 By
brendeary
Jan 06, 2012
These little holiday cupcakes are sure to be a big hit at your party. Top them with any fruit or chocolate chips of your choosing. Enjoy! For an easy cr…
Read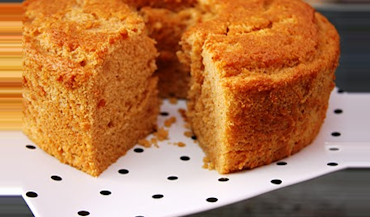 By
MeandMyPinkMixer
Nov 05, 2012
This is a fall pumpkin dessert you can feel good about! Low fat and tasty too!
Read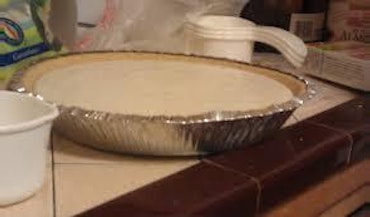 By
Maritza
Aug 28, 2013
An easy, fast and delicious dessert.
Read