By
drodriguez
Mar 23, 2011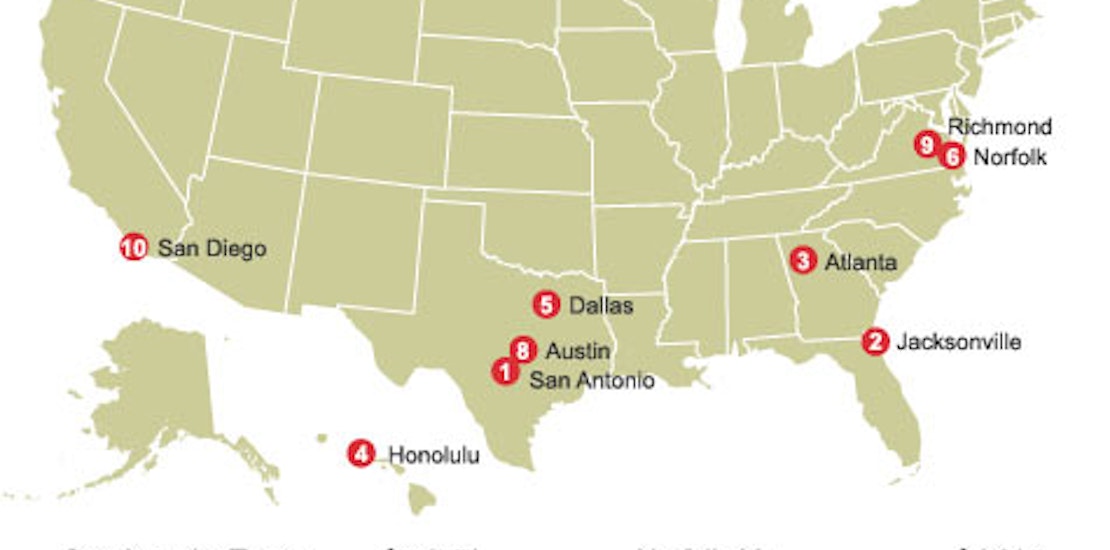 It can be so easy to use your credit card for purchases and then forget about it, until the end of the month of course when the bill comes and your jaw drops. Some recent data from the credit reporting agency Experian reminds us how common credit card debt is in our country and highlights the U.S. cities that tend to have the highest credit card debt.

CNN reports on the findings, one of which is that the average consumer owed about $4,200 in credit card debt at the end of 2010. Some good news we learned from the report is that we may be spending more wisely these days since the average credit card debt overall was 4 percent lower than in the previous year when the average credit card holder owed around $4,467.

The city that ranked highest in credit card debt was San Antonio, Texas where the average consumer owes more than $5,000 to credit cards. The cities that followed close behind San Antonio were Jacksonville, Atlanta, Honolulu, and Dallas-Fort Worth.

The report also notes that consumers now have 23 percent fewer credit cards, with the average consumer carrying only 1 or 2 cards. One danger in carrying fewer cards is that it is easier to max out the available balance which can lead to a negative rating on your credit score.

So how can you make sure your credit remains in good standing while you are in debt? If you carry more cards and spread out the debt amongst them you can keep lower balances on each card which will be better for your credit. But this can be dangerous if you're tempted to spend more just because you're carrying more cards. Another way to whittle down credit card debt sooner and positively affect your credit would be to make sure you always pay on time and pay more than the minimum payment due each month.

What do you think of the report about the cities with residents that have the most credit card debt?

Do you have a plan that keeps your credit card spending and debt in control?